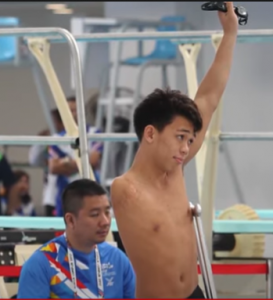 TOKYO – Ernie Gawilan and Gary Bejino missed the finals of their respective events after completing their qualifying heats in the Tokyo Paralympic swimming competitions at the Tokyo Aquatic Centre here early on Monday.
Seemingly spent after his all-out effort the previous day, Gawilan finished sixth and last in the second heat of the men's 100-meter backstroke-S7 race in a time of one minute and 21.60 seconds, capping his campaign after competing in three events in the sportsfest.
He wound up in 10th place overall in the heats, 12.48 seconds behind Argentine topnotcher Pipo Carlomagno, who led the eight finalists with a personal best time 1:09.12.
Bejino was also cut in the men's 50-meter butterfly-S6 event, placing seventh in the first heat in 36.14 seconds, and 15th overall among 16 entries, 5.13 seconds behind China's Wang Jingang, who showed the way to the finals in a time of 30.81 seconds. The top eight qualifiers in both events advance to the finals scheduled later in the afternoon.
While it was Gawilan's swan song, Bejino still has two more races left in the 400-meter freestyle on Thursday and the 100-meter backstroke the next day in closing out the gallant stand of the Filipino Paralympians, whose participation here is backed by the Philippine Sports Commission.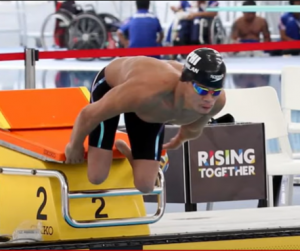 "Medyo nahirapan si Ernie sa 400-meter freestyle yesterday (Sunday). He was three seconds off his personal best in the backstroke," noted swimming coach Tony Ong after the Davao City swimmer's performance.
"I believe that Gary's time of 36.14 seconds is his personal best if I am not mistaken. Nagbago kami ng stroke because of the new rule in the butterfly event. He still got a very good time," Ong added.
The coach believed that his wards could have performed much better here if not for the limited preparation time back home due to the restrictive conditions caused by the COVID-19 pandemic.
"Our kids (Gawilan and Bejino) are very talented. I just hope we can have a longer training period for next year's Asian Para Games," he said of the meet that is slated from Oct. 9 to 15, 2022 in Hangzhou, China.