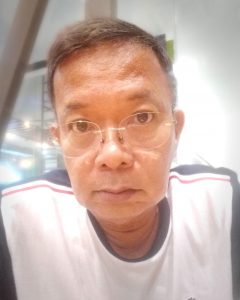 IF ONE looked at the city's Covid-19 statistics from early 2020 onward and then compared it with that of the what we have at the present, we may safely infer that, it may have partly been because of our initial reaction to Enhanced Community Quarantine.  That was manifested in our near-total adherence to the quarantine protocols of the time, which may have significantly impacted at delaying the surge of positive cases in the city. 
Then I remember one incident which opened the gates for the increase in cases. That had been the cockpit derby incident in Matina, where at least several cases spread through the region, as was later proven through tracing.
Through the next months of 2020, if only one religiously monitored the Covid-19 updates on daily covid positive cases, juxtaposed and dutifully reported to even include the available number of hospital beds for patients per hospital, including mortality and survival numbers of covid patients, the overall picture stitch together a picture that is more or less influenced by the public mobility rather than by our own government and health officials' stay at home directives. Simply, it goes without saying that the virus couldn't have gotten anywhere at all, had people only limited themselves to one place and observed proper safety procedures. 
If only.
Apparently, this had become part of the huge blur, where justifying one's action at leaving the safety of the indoors became just another pastime in order to not remain cooped up. Of course, this does not, in any way, include front-liners and essential workers, although their being so had likewise been used as reason to break quarantine protocol. For the rest however, and in so many instances, participation in social events had been traced as the cause of spikes in positive cases. Just ask the nurses and staff who administer to tracing their history.
Sadly, without a break in the clouds, this has been our trend. In spite of positive reports of the ongoing vaccination in the city, those who have still refused to be vaccinated sadly remain as the only dubious qualification shared by our present-day Covid-19 positive patients. To make matters worse, this week reported that more than 200 cases belong to the age range of 9-below up to 19 age group, which could only be surmised as perhaps the cause of the much-reported 100-plus potency of the new variant.
In ending, where we are at the moment, plain and simple, is where we choose to be. Among us, there still are a lot of communities and households who have remained free of covid, and that's not at all surprising. Truth is, they have no secret. Just recently, our mayora has reiterated that we are still under General Community Quarantine (GCQ), with heightened restrictions. Adhering to this may be part of these communities' superpowers and that could also be ours as well. Unless our focus is waning. If that's the case, then as I've written in many articles before, in no time are we headed back to square one.