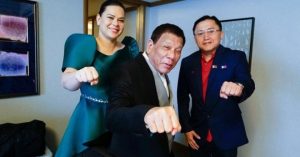 MAYOR Sara Duterte has urged her father, President Rodrigo R. Duterte, and his longtime aide, Sen. Christopher Lawrence Go, to stop using her in their decision to run for Vice President and President, respectively.
In a press statement, the mayor said: "I respectfully advise them to stop talking about me and make me the reason for them in running or not running."
Duterte said her father confirmed to her about the plan of him and Go to run as tandem in the upcoming elections and "it was not a pleasant event," although her statement did not elaborate about it.
Earlier in the day, President Spokesperson Harry Roque said the President will not run in case the mayor decides to join the presidential race.
The mayor also urged the two to "own up publicly their decision to run as tandem. If they can confirm it privately, I do not see the reason why they cannot be candid about it to the public."
At the start of her statement, the mayor also apologized to her mother, Elizabeth Zimmerman, for making the statement.
She said her father left her two notes for consideration, one asking her to endorse the tandem and the other asking her to get Go as her vice presidential candidate in case she decides to run.
She told her father and Go to "simply present to the people what they can offer to the country and how they can help our fellow Filipinos."
The young Duterte also chided Sen. Aquilino Pimentel Jr. and Ronwald Munsayac of the Partido Demokratiko Pilipinas-Lakas ng Bayan for blaming her "the sad state of their political party."
"It is not my fault that no one among you is a leader worthy of respect of the majority," she said, alluding to the controversy that the party has been split between the group of the senator and that of her father.
"I refuse to be a political punching bag for a political party in disarray," she said.
Pimentel, son of the founder of the party who is also his namesake, has endorsed sen. Emmanuel Pacquiao's candidacy, while the other group has endorsed her, in case she decides to run, or Go as their presidential bearer.
The mayor also added that she is not a "Last Two Minutes" person, or someone who just tries to beat the deadline. "I think, I organize and implement accordingly," she said.
Since announcing that she will consult the grassroots on whether there is enough support for her candidacy, the mayor has been mum on whether she will pursue the call for her to run for President.
In an earlier interview, the spokesperson of the Hugpong ng Pagbabago, former Davao del Norte governor Anthony del Rosario, said that the mayor even run as an independent even if their party has been negotiating with five national parties for a coalition.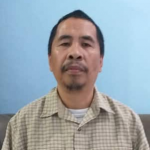 Managing Editor at Mindanao Times