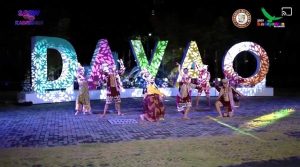 THE streets aren't as animated as they should be last Kadayawan weekend but the city is making do technology to continue to bring people together to celebrate the season's bounty.
The Kadayawan entertainment–the main spectacle that defines the festivities–were broadcasted online through Facebook.
In a video message, Mayor Sara Duterte thanks everyone for joining the Kadayawan weekend celebrations online.
She said she is looking forward to celebrating on the streets again once the pandemic is over.
The official Facebook Page of the celebration reported having reached over 1.2 million people.
Duri, the festival's adorable digital mascot who has been ever-present online, waved goodbye to everyone as the celebrations came to a close.
"I'm going to miss you all," Duri said.
This mode presented a new but limited way to experience Kadayawan. But there are still options for many to enjoy the outdoors for some durian or quick shopping sprints.
Video is king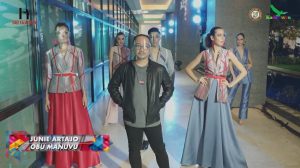 Some good things still came out of it: apart from celebrating Davao's tribes, there were also moments of recognition for the creative people behind the digital choreography that put the shows together.
"We are grateful to be one with the community in celebrating this year's Kadayawan," said Dax Daddie, co-founder and CEO of DGtal Creatives, Inc., one of the handful multimedia teams tapped by the city to produce the Kadayawan videos.
"There were still moments of pressure and the pandemic made it challenging to do coordination meetings and brainstorming sessions," he said. "But everything is possible if you make it digital."
Dax lead a team of seven to shoot videos of the Sayaw Kadayawan segment.
He shares the success with his team and with the film community for the distinct visual storytelling that captured the spirit of Kadayawan through their lenses.
Through skillful videography and stagecraft, the Kadayawan celebrations online put Davao's iconic landmarks and places in a new light.
Who knew that SM Lanang Premier's Northwing Grounds, for example, could be staged to look like a studio? Or that dusitD2 Davao's hallways could be turned into a fashion runway?
No breakout designer?
Habi Kadayawan, despite not featuring any new young designer, was a stylish spectacle. It's a no fuss fashion show that is on point and just beautiful. Coloful images splashed across the screens of the hundreds who tuned in to witness creations by Davao's fashion circle. Noteworthy pieces were Emi Englis' printed ensembles inspired by the Tausug Pis Siyabit; Windel L Mira's take on the Ata's basket weaving; Jun Artajo's reductions and references on the Obo Manobo; and Christopher Lim Zamora's modest garments.
Entertainment for generations
Social media also became a platform for many young artists to perform and connect with bigger audiences. Emerging talents like Ralph Merced, Febie Lastimosa, Rap Canedo, Paul Pablo, Nicole Yu, and Jetz Tacsanan got to open the show with Maan Chua.
Conversely, entertainment veterans like Joey Ayala, Chad Borja and Popong Landero were also able to perform for the social media generation.
Last year's celebration was generous on interactions through Tiktok. Lots of Tiktok. The spectacle continued in Facebook this year with wonderful shows. What kind of Kadayawan celebration is expected next?(Photo Credit: Kadayawan FB Page)
Jesse Pizarro Boga is a writer who has keen interest in media literacy, sustainability, and sci-fi. He enjoys bacon and burpees.