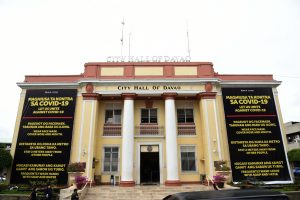 THE NUMBER of children infected by the coronavirus disease (COVID-19) remains to be relatively low and this is attributed to the strict implementation of curfew and other restrictions prohibiting minors from going out of their residences.
Dr. Michelle Schlosser, City COVID-19 Task Force spokesperson, said on Wednesday's COVID-19 Alert program over the 87.5 Davao City Disaster Radio that based on their monitoring, those below 18 years old age group have fewer COVID-19 infections.
"As of the moment among the age group, atong working age group ang pinaka-affected. This is between 20 to 29 years old, 30 to 39 years old. Mao gihapon na ang pinaka daghan ug cases. Actually, next in line is the 40 to 49 years old (As of the moment, the most affected age group is between 20 to 29 years old and 30 to 39 years old. Next in line is the 40-49 age group)," Schlosser said.
This developed amid concerns of pediatric COVID-19 hospitalization after some hospitals in other countries recorded a troubling spike of younger patients, which coincides with the alarming number of Delta variant cases.
Based on the data from the Department of Health (DOH 11) as of August 17, Davao City has now a total of 33,374 confirmed cases with 28,995 recoveries and 1,109 deaths. On the active cases, DOH 11 reported 3,270 cases.
While there are children hospitalized in the pediatric bed, she said that they have not recorded a significant increase among this vulnerable age group.
"Ang atong pediatrics medyo mababa parin ang ilahang number of cases because we can attribute this because dili pa man jud allowed nga maggawas ang mga bata except for those working age. Mao ra gyud tong nagagawas kanunay because they are allowed to work (Our pediatric hospitals remain to have a low number of younger COVID-19 patients. We can attribute it to our policies, which prevent children from going out except for the working-age since they are the only ones allowed to work)," Schlosser said.
Currently, the city is under GCQ with heightened restrictions until August 31.
Under the GCQ with heightened restrictions, no persons below 18 and above 65, pregnant women, and people with comorbidities cannot leave their residences except for obtaining essential goods and services, or for work in permitted industries.
She stressed that the working-age remains to be high-risk because of their exposure outside.
At present, Schlosser said that the city has still three Delta variant cases and all of the infected individuals have recovered. They did not receive an update yet from DOH on additional cases of the Delta variant in the city.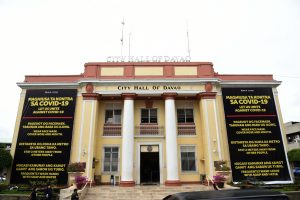 But, she said that regardless of the COVID-19 variant, Davaoeños should continue to observe the minimum public health standard to stem the chain of infection.