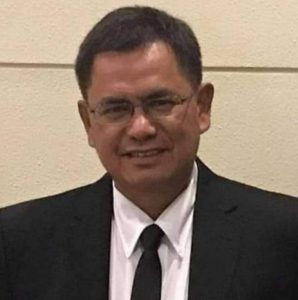 A "veteran's move" saved the  Surigao Fianchetto Checkmates from the strong challenge of Northern Mindanao pawnpushers  in their online showdown, last weekend, as part of the 2021 Mindanao Tour Friendly Chess Matches.
Arena International Master (AIM) Rey Urbiztondo, a former region head for Mindanao of Metrobank, banked on his pet Pirc Defense with the black pieces to defeat his young opponent in erswhile World Amateur Chess qualifier Alfred Rapanot of the Philippine Army.
"I'm not familiar with him (Rapanot) as also a former holdover of the multi-titled FEU Tamaraws men's varsity team in UAAP chess. I just relied on theory kay tigulang na kita and just played it with extra careful," said Urbiztondo of his memorable win.
That victory in the rapid match (10 minutes each) thus paved the way for Surigao's one-point squeaker over the solid Northern Mindanao team, 30.5-29.5 in their head-on tussle on 15 boards, or a split triumph by  just the skin of the teeth if it's in boxing.
The Surigao Fianchetto Checkmates earlier crushed the selection of Caraga region, 44-12 in the opener of a series of Mindanao chess matches.
Against Northern Mindanao, powered by the leading board players of Cagayan de Oro and Misamis Oriental, the Grandmaster Enrico Sevillano-led Surigao held on by a point in the first round of the blitz contest, 8-7 using 5 minutes and 2 seconds increment.
It was a deadlock in the second-round blitz with both sides scoring 7.5 points each.
With the grizzled pair of Mario Arroyo and Clement Valledor both winning in their respective boards, Northern Mindanao threatened to force a draw in the overall tally with an impending comeback win in the rapid round.
Then came Urbiztondo's spoiler against the  20-something Rapanot.
"Tsamba lang tingali or  dili lang gyod tingali kumpyansaan ang mga tigulang kay may asim pa," the 58-year-old Urbiztondo said in jest.
The Surigao Checkmaters, also anchored by National Master Jonathan Tan,  Arena Grand Master Henry Lopez, Fide Master Vince Alaan, Lennon Hart Salgados, Tyrone Alaan, Cyrus Donasco, Rogelio Canoy, Roberto Reyna, Antonio Chavez, Fr Vic Arellano, Engr. Allan Diez, Audrey De Guzman and Jessa Mae Lisondra, will next play with the Southern Mindanao/Davao selection on August 21.
They will wrap up the Mindanao tour's friendly matches against  Western Mindanao/ Zamboanga on August 28 as part of their preparation for the 3rd Season of the Professional Chess Association of the Philippines (PCAP) tourney in September. (Lynde Salgados)