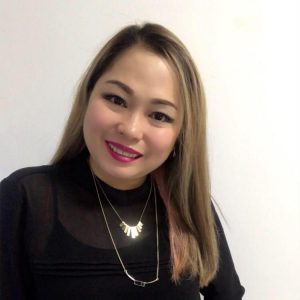 ENCOURAGEMENT is slowly getting a backseat these days. With the increasing pressures we encounter, most of us have shifted into 'self-preservation mode' as we are so hooked on our own affairs of surviving this challenging season. Because of this, many people are going on with life accepting the reality that people just don't have enough time and strength to check up on others. 
I certainly enjoy the 'kamustahan' times with my students during our synchronous sessions as their updates and stories widen my perspective and increase my understanding of how they are coping with the harsh changes in the current learning environment. One time, a student shared that she would rather keep her struggles to herself and suffer than sharing them with her parents so she would not add up to her parent's present burdens. These changes are taking a toll on them and their narratives imply that all of us need a push.  
Many of us are feeling dour and stranded at some point. It would be great if someone checks up on us and asks us how we are doing. If we think nobody has the time to do this, why not decide to be one for others, right? How do encouragers do their thing?
First, encouragers release positive words which, in turn, motivate people to accomplish great things. Despite having their own battles, they decide to look beyond their own needs and care for others. They have the inner strength to release words to inspire, motivate, and revitalize physically and emotionally drained people. They understand that words have the power to build and destroy a person. Such words are like an energy drink that pushes us to overcome all obstacles. Knowing that someone is there to cheer for us gives us the extra boost of willpower to reach the end of the tunnel until we see the light. There was a season when my life coach's health was in bad shape. I visited her to just check on her but it turned out that she was the one who imparted a lot. Between us two, she was the one who took the time to listen and encourage. I could not comprehend how she was able to feel that I was feeling low and just released the right words at the right time. That time, I marveled at the thought of how she could give so much given her health condition. The act was so powerful that it impacted me to the point that up until today, I see myself doing the same thing of releasing this strength to the ladies whom I am mentoring in and out of season of my life. Dr. Julie captures this well when she said that, "the whole emotional tone of a tough situation can be transformed through encouragement."
Second, encouragers make time to listen and show gestures of concern. Encouragement is not only expressed in words but also in action. Finding time is pretty much different from making time. With the pile of work that we have, it is actually a challenge to find time to look out for others. But if we make time, we deliberately include this in our tight schedule. People who are undergoing seasons of grief, loss, stress, and anxiety would need someone to listen to them to process a plethora of emotions that go with it. In these tough times, a call via mobile phone or Facebook messenger would impact a lot. I think that you would agree that the mere act of just being there speaks a lot already. I remembered the loss and stress we had during the 2011 flash flood in Davao City which took the lives of many elderly and children. It was one of my terrible experiences. For days, we were trying to save what was left of our belongings so that we did not feel exhaustion or hunger. Unexpectedly, someone came and brought with them warm home-cooked food and brought with them essential things that would last us for a few days. From then, I knew that their commitment was beyond the ordinary. 
Lastly, they prove that encouragement does not make one lose but rather gain something in the process. It is apparent to see positive changes in the lives of the ones being encouraged. But many do not know that encouragers are also strengthened in the process. I've encountered several encouragers and I can see that despite experiencing difficulties, they are still joyful, joyful, and helpful. Interestingly, the Scriptures confirm as it is written, "He who refreshes others will himself be refreshed." 
When everyone is turning into a harsh critic in this global village because of social media, let us choose to be an encourager because "encouragement is the oxygen of the soul." 
(Tinay is an associate professor in Communication at the Ateneo de Davao University. She graduated with a doctorate degree in Communication at the University of the Philippines Open University (UPOU). She is one of the pioneering members of the Media Educators of Mindanao (MEM) and the Communication Discipline representative in the Council of Educators of Deans for Arts and Sciences (CEDAS) in Region XI. More than an educator, she is a loving wife, a hands-on- mom to two kids, a worship minister, and a life coach handling a network of women's life groups since 2011.)