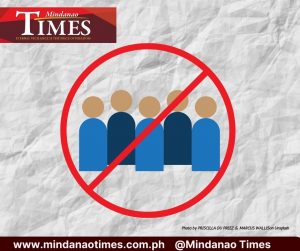 A CITY government official has urged residents to stop from organizing or attending social gatherings to prevent the spread of the COVID-19 virus especially with the discovery of Delta variant cases.
Dr. Michelle Schlosser, City Covid-19 Task Force spokesperson, confirmed on Wednesday the arrest of some individuals for violating the protocols imposed in compliance with the General Community Quarantine (GCQ) with heightened restrictions classification.
"Ubay-ubay na ang nadakpan nga naga hold og mga events. I have to remind the public that we are in GCQ with Heightened Restrictions ang atoang quarantine [classification] pero since heightened restriction, up to August 31, bawal gihapon," said Schlosser as the national government decided to extend the classification until the end of the month.
She reminded the public that interaction among people especially in a crowded place poses the risk of the virus infecting more people especially as there are new variants that are highly contagious, particularly if attendees of these events are not observing the proper health standards.
"Bawal ang social events. We do not allow that as of the moment. Kung naay madakpan, mapaylan gyud sila ug case sa event organizer will suffer from it pati ang venue nga ilang giadtoan. So ma-filan ug kaso)," Schlosser added as she urged those planning to conduct events to suspend their initiatives.
On the part of the city government, it has decided to hold the annual Kadayawan sa Dabaw online to prevent the spread of the virus.