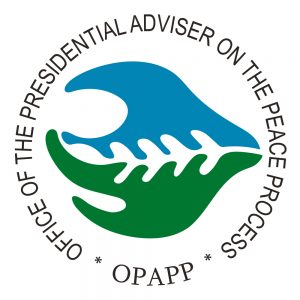 YOUTH groups from across the Bangsamoro Autonomous Region in Muslim Mindanao (BARMM) gathered to share proposals that would be included in the crafting of the National Action Plan on Youth, Peace, and Security (NAP YPS). 
Arafat Hamid, 19,  a member of the Saguisag A Ranaw youth organization, shared that he and his fellow youth leaders are staunch peace advocates in the province because they do not want another siege to occur.
"Our main motivation for advocating for peace is the personal experience for the youth from the Marawi siege. The Marawi siege has become the biggest factor on why we are advocating for peace because it comes from personal experience," Hamid recalled. 
"And we do not want to experience another siege again in our community," he said.
The Youth, Peace and Security (YPS) activity is part of the national government's effort to encourage the active participation of the country's vulnerable sectors such as women, indigenous peoples, and the youth through a series of community consultations with an aim of formulating a National Action Plan on Youth Peace and Security that recognizes the unique experience of the youth before, during and after the conflict.
In 2018, the OPAPP together with its partner agencies and peace partners crafted the Youth Peace Agenda based on the three regional consultations in Luzon, Visayas, and Mindanao. The formulation of the NAP YPS was then a result of the derived peace agenda. 
Through the Social Healing and Peacebuilding (SHAPE) Program launched by the Office of the Presidential Adviser on the Peace Process (OPAPP), the government aims to address the key drivers of conflict by reducing and preventing economic, political, and social injustices.
The NAPYPS, which is anchored on the United Nations Security Council Resolution No. 2550, will serve as the nation's blueprint to ensure the protection and security of the youth, as well as their increased participation in the decision-making process and peacebuilding. 
"The exploitation of the youth remains prevalent particularly in the farthest, hard-to-reach communities in our country," underscored Presidential Peace Adviser Carlito G. Galvez Jr., in a message delivered by Karla Rodulfo, division chief of Youth, Peace and Security for OPAPP's SHAPE Program during the YPS consultation.
"Radical and extremist groups are creating a false narrative against the state and are encouraging young people — who are among the most vulnerable members of the society — to use firearms, fear, and violence to promote their twisted ideologies," Galvez pointed out. 
"This is why our gathering today is both timely and crucial, as this will allow us to strategize and formulate interventions based on the realities you are experiencing on the ground," he added.
The United Nations defines violent extremism as "a product of historical, political, economic, and social circumstances" that affects communities and makes them vulnerable from lawless ideologies.
To date, OPAPP continues its regional consultations with youth groups based in Zamboanga and the island-provinces of Basilan, Sulu, and Tawi-Tawi. By OPAPP Communications and Public Affairs Department