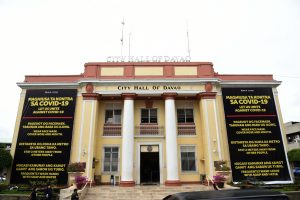 THE CITY government said that it has provided respiratory support to four private hospitals.
It said the support was its response to the request of the Department of Health as among those that have been provided with these sets, costing about P1.2 million each, were the Alterado General Hospital, Davao Medical School Foundation, Davao Doctors Hospital, and Anda Riverview Hospital.
The same hospitals were among several private hospitals that also received personal protective equipment (PPEs) from the city government.
Among those that have been accepting COVID-19 patients which have gotten assistance from the city government were Davao Doctors Hospital, Metro Davao Medical and Research Inc., Davao Medical School Foundation, San Pedro Hospital, Adventist Hospital Davao, Malta Medical Center, Inc., and Medical Mission Hospital.
Other hospitals included the Alterado General Hospital, St. John of the Cross Hospital, Anda Riverview Medical Center, Cure Philippines Inc., Davao Mediquest Hospital Inc., Gig Oca Robles Seamen's Hospital, Holy Spirit Community Hospital, Isaac T. Robillo Memorial Hospital, and Ricardo Limso Medical Center, Inc.
It said that it has distributed 12,000 KN95 masks,  6,000 face shields, 3,400 boxes of face mask, 23,000 pieces of foot cover, 5,700 head caps, 13,600 isolation gowns, 9,000 PPE suits, and 600 boxes of gloves.