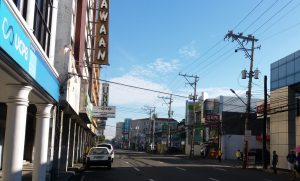 C.M. Recto Street, one of Davao City's old thoroughfares, looks anew as Davao Light and Power Co., Inc. (Davao Light), an AboitizPower distribution unit, completes its underground cabling activities from corner San Pedro Street to corner Ramon Magsaysay Avenue.
"The underground cabling along C.M. Recto Street is now fully energized with all customers in the area connected. We finished removing power lines, distribution transformers, 64 Davao Light poles, and energized the street lights in the area. We reached 100% percent completion progress just in time for the 36th Kadayawan sa Davao, making this an even more meaningful feat for the city," said Engr. Enriczar Tia, Assistant Vice-President, Technical Support for Engineering.
This is the second underground cabling project in the city with the first project implemented in 2016 around Davao City Hall and Sangguniang Panlungsod in compliance with City Ordinance No. 0177-14, Series of 2014.
One of the long term impacts of underground cabling is lesser incidence of emergency power interruptions since electric wires are now placed underground. This is an effort to improve customer service and strengthen resiliency and reliability of the power distribution network.
The underground cabling in C.M. Recto Street, which started in 2018, is the first of five phases of the project. The second phase, which covers San Pedro Street from City Hall Drive to corner Quirino Avenue, is currently at 27 percent overall completion with civil construction works such as manhole installation and pipe laying ongoing.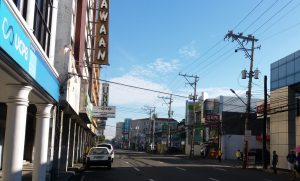 Similar to the project implementation around City Hall, these phases of the project encountered numerous challenges such as inclement weather, traffic, and concerns on right-of-ways. Davao Light and various telecommunications companies are closely coordinating to ensure an efficient and faster implementation of the project.
"Together with the City Engineer's Office who is spearheading the underground cabling project, we meet regularly to lay down plans, discuss schedules and solve issues," Tia shared. Active coordination with the Department of Public Works and Highways, City Transport and Traffic Management Office, Davao City Water District, and other affected stakeholders is also being done.
"We ask for the continued support and understanding of our fellow Davaoeños as we carry out the project of our city in support of the mandate from our LGU. Rest assured that we are doing our best to mitigate the inconveniences, and ensure the safety of the public and the workers, " Tia added.
The underground cabling plan of the City Government of Davao under City Ordinance No. 0152-17, Series of 2017 mandates all telecommunication companies, Davao Light and all other persons to comply.  Converting overhead electrical and telecommunication wires to an underground system will result in visually appealing, safer main city roads, and better service to customers.