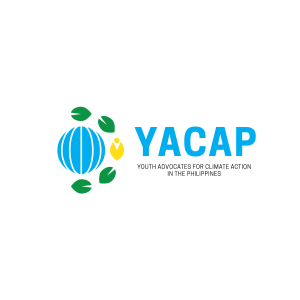 FILIPINO climate activists from Youth Advocates for Climate Action Philippines (YACAP) are demanding the prioritization of climate action plans from national and global leaders after the Intergovernmental Panel on Climate Change (IPCC) released its latest report last August 9, 2021. 
The report states that the planet is at its warmest state in at least 125,000 years, and unprecedented warming rates have been consistently occurring over the past decades. The effects of this extreme warming are seen more frequently through intensified heatwaves, droughts, and typhoons. These changes are linked to high levels of greenhouse gas emissions, and human activities are, without a doubt, behind this, according to the report.
"The science is clear: there is no time to lose for climate action," said Jon Bonifacio, education coordinator of YACAP. "Every second that national and world leaders fail to take the necessary steps to address the climate crisis, they are actively choosing to condemn my generation, and future generations, to what could be an unlivable planet."
The Philippines is at high risk for aggravated effects of climate change, as one of the most affected countries on the planet. Record-breaking high temperatures and neck-high floods are becoming regular occurrences in the Philippines. And yet, according to climate and environment groups, the Duterte administration has been consistent in its lack of efforts to adapt to climate change.
"The latest IPCC report is something many Filipino climate activists may already be expecting, but what's shocking is that even if the Philippines is one of the most affected by the climate crisis, our leaders only talk about it. There is actually little action done to address the issue" said Xian Guevarra, National Coordinator of YACAP. 
The report calls for rapid emissions reductions within the next decade to meet the Paris Agreement goal of limiting global temperature increase to 1.5°C. With the upcoming United Nations Framework Conference on Climate Change Conference of Parties (COP) in Glasgow this year, activists believe this is a key moment for global climate action. 
"The report makes clear what we've already known for years — the climate crisis is here and because of the willful ignorance and greed of the world's richest and of the developed nations, it is getting worse. But there is still something that we can do," said Mitzi Jonelle Tan, international spokesperson of YACAP. 
This coming September 24th, Filipino youth activists, along with the rest of the world through the Fridays for Future movement, will have a Global Climate Strike to demand justice in the lead up to the COP.
"We need climate reparations, drastic emission cuts, led by the industrialized countries, and people-centered adaptation here in the Philippines. This will only happen if we come together and fight back," Tan continued.
Embrace the call to save the earth,
Aya Estanislao
YACAP Media Liaison