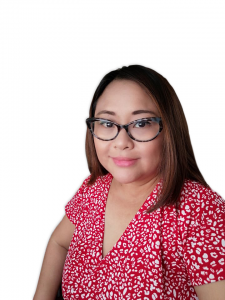 THEY say, motherhood doesn't come with a manual. But, apparently there are so many rule books on what and what-not-to do. These days, your official entry into motherhood comes with a membership requirement to a Facebook Group of your desired parenting principle. Choose from a wide array of support and advocacy groups on all aspects of raising a little human. 
I knew that the first and most important group that I had to join was on breastfeeding. So far, it has been one of my best decisions as a forty-something first-time mom. 
August is National Breastfeeding Awareness Month. I was so excited to join my very first mommy event last Sunday. It was a virtual latch party. Breastfeeding moms from all over Mindanao met online to do a one-minute simultaneous latch. 
But my latch partner had other plans. My baby fed earlier and was already milk drunk by the time the event started. But that's okay. The fact that my baby sleeps soundly after nursing confirms that my milk is enough. It took some time though before I felt this secure about my milk supply and my motherhood in general.
My breastfeeding journey started with my second child. She was severely sick with a congenital defect affecting her lungs and heart. She stayed in the Neonatal Intensive Care Unit (NICU) for three months. Because of her condition, she had to be tube-fed with breast milk. 
I pumped every day inside the breastfeeding room of the NICU where all the other new moms were nursing and cradling their babies. At that point, I hadn't carried my daughter yet because she was stuck inside an incubator and attached to a vent. As I sat there, I felt that I had more tears coming out of my eyes than milk from my breast. 
Unfortunately, after a month of meager pumping, my milk completely dried out. My daughter could not latch which was necessary to stimulate lactation. And my worsening mental health was a culprit.
So, I relied on donation. I went to Facebook and called for lactating moms who could share some of their stash. I was amazed with the generous support of the mothers I met online. They became my "breastfriends". They were not just merely donating milk. I considered them as my daughter's mothers too. Their liquid gold helped my daughter live for a good seven months until she met her tragic fate. That's a story for another day. 
Finally, here I am with my rainbow baby; giving me another ticket to the breastfeeding journey. This time, I had the whole nine yards. Exclusive breastfeeding. Direct latch. From being dry to becoming a donor myself. I don't even pump anymore. My letdown alone could fill up milk bags for the milk bank. I credit my milk-making confidence to my new breastfriends online. 
This year's Breastfeeding Awareness theme is all about support. Globally, it's "Protect Breastfeeding: A Shared Responsibility." In the Philippines, it's "Tulong-Tulong sa Pagpapasuso sa First 1000 Days!" But are Filipino mothers really getting the support they need to sustain breastfeeding? 
Breastfriends should not just be fellow mothers in the virtual community. Our spouses, our extended family, and the government should be our breastfriends too. Sadly, there's a lot of stigma juxtaposed with unreasonable expectations and unsolicited advice that make breastfeeding quite oppressive. 
I met a mother who grew up in the slums and she really insisted on giving her child formula because it was a status symbol. She could afford the brand… the bottles. It was a validation of her success in life. Breastfeeding is for the poor, she claims. That's why I really appreciate celebrities promoting breastfeeding because it can somehow glamourize it for this type of audience. If that helps. 
What doesn't help though is when some avid breastfeeding crusaders can be quite too assertive without them knowing. "You're not trying enough." This echoed in my head and quite loudly in my heart when I struggled to lactate for my sick child. Now that I advocate breastfeeding too, I try to mind my own motherhood.
Breastfeeding is not easy. And yet, one friend shared that her mother, a boomer, told her that breastfeeding was laziness. For her, a good mother should manage to get up at night to fix a bottle of milk. I think this is not a rare story because a lot of us in our generation grew up on formula. The promise of making your child into a genius was just irresistible for our mothers who also had to compete their way into the workforce at that time. 
And may I just blame the government on that issue? If it wants us to breastfeed our babies for 1000 days, then our paid maternity leave should have the same number of days. The measly leave extension, the lactation breaks, and the required nursing rooms in workspaces are recent amendments to the agenda but it's not enough. Government has yet to prove itself as a true breastfriend.
If you are a new mom reading this today, let me warn you that you might bump into breastfeeding Nazis here and there. To get the loving support you need, find yourself some genuine breastfriends. 
(Virgilind "Jill" Palarca graduated with honors at UP Diliman in 1999 and worked as an associate producer for MTV Asia and a writer for television and events before becoming an educator. She teaches Media and Information Literacy at the ADDU Senior High School. She is also a filmmaker and has won Best Screenplay at the 2014 Mindanao Film Festival.)