THE Surigao Fianchetto Checkmates of the Professional Chess Association of the Philippines (PCAP)  dealt the selection team of Caraga region with a crushing 44-12  defeat in just their warm-up for a series of chess matches in Mindanao.
They will take on  the dangerous Northern Mindanao team when the 2021 Mindanao Chess Tour Friendship Online Games showdown resumes  on Saturday, August 14.
"It's an easy win among duha ka babae lang ang apiki among few other individual matches," said team-playing manager Rey Urbiztondo, an Arena International Master (AIC) himself, after at least nine  Surigao players logged in perfect 4 points apiece in the 14-board chess team contest.
Unbeaten were  Arena Grand Master (AGM) Henry Lopez, Lennon Hart Salgados, Tyrone Alaan, Cyrus Donasco, Rogelio Canoy, Roberto Reyna, Antonio Chavez Jr., Fr. Vic Arellano, and  Urbiztondo.
The Surigao Checkmates will be seriously tested in the next match against Region 10 anchored by the top pawnpushers from Iligan, Bukidnon, Misamis Oriental and Cagayan de Oro.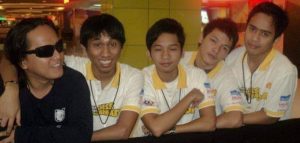 Comprising the NorMin team are International Master Richelieu Salcedo III, Fide Master Rustum Tolentino, National Master Levi Mercado, Johnnel Balquin, Nazario Ubanan, Jaime Joshua Frias II, Christian Arroyo, Romeo Canino, Adrian Yulo, Ronald Canino, Choy Dalauta, Cleto Vasquez, Clement Valledor, Mary Joy Tan and Amizel Jane Gicole.
The Surigao Fianchetto Checkmates, also fortified by  Grandmaster Enrico Sevillano, NM Jonathan Tan, FM Vince Alaan, Engr. Allan Diez, Joselito Serna, Jessa Mae Lisondra and Zsuzsa Tabudlong, are one of Mindanao's two official team entries in the first ever Professional Chess Association of the Philippines (PCAP) tournament.
The FC Checkmates, along with the Zamboanga Sultans, were able to make it to the quarterfinals of PCAP's recently-concluded second conference.
The chess tour will serve as their preparation for PCAP's third conference.
After Northern Mindanao, the Fianchetto Checkmates will pit wits with the Southern Mindanao/Davao on Aug. 21 and Western Mindanao/Zamboanga  on Aug. 28.
To encourage participation, a total of P5,000 cash prizes await the winners and losers in the Southern and Northern Mindanao Games with another P3,000 guaranteed for the Western Mindanao/ Zamboanga swing.
Helping Urbiztondo in organizing the Mindanao series matches are  Caraga's Jun Cabiguin and Bobot Medrano and Northern Mindanao's Engr. Jun Gunayan with the assistance of Fr Vic Arellano as well as International Arbiter (IA) James Infiesto of Southern Mindanao/Davao and Prof.  Rey Reyes of Western Mindanao/ Zamboanga.