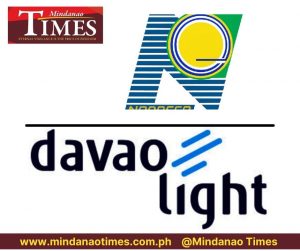 THE business sector in Davao del Norte has joined the call for Davao Light and Power Co. (Davao Light) to take over the remaining areas of the province that the North Davao Electric Cooperative (Nordeco), formerly Davao del Norte Electric Cooperative, is servicing.
In Resolution 001 issued on July 26, the Davao del Norte Chamber of Commerce and Industry said it decided to join the clamor for Davao Light to provide electricity to the remaining areas in the province under Nordeco because the latter is "inefficient and unsatisfactory" in providing services.
"(As) leaders of the business community, we believe that sufficient, reliable, and affordable electricity is essential to the economic progress of every locality," it said on page 2.
The same resolution, which was attested as approved by its president Rene T. Bongabong, also called for the termination of the right of Nordeco to service the areas and called on the consumers to terminate their membership in the cooperative.
Earlier, Mario Angelo Sotto, general manager of the electric cooperative, said that its services have gradually improved since he and the rest of the management were appointed by President Rodrigo Duterte.
Electric cooperatives, however, unlike regular cooperatives, are non-stock and non-profit that members are plain consumers and do not have any stocks in them.
It added that it supports Davao Light as the one to provide the electricity in the province because it is "geographically positioned" to do so. Aside from servicing the city, Davao Light is also servicing Panabo City and the towns of Sto. Tomas, Carmen and Braulio Dujali, all in Davao del Norte, since 1976.
The resolution expressed the support of the business sector in the province to the clamor to change the electricity provider to Davao Light, a campaign that is led by Gov. Edwin Jubahib.
Jubahib and the mayors of the two cities, Island Garden City of Samal and Tagum, and the towns, except one, signed a resolution calling for the change in electricity provider of the province.
The business group said that it decided to support the campaign after some member-consumers of the cooperative complained about its inefficiency.
The mayors of the two remaining cities under the franchise area of Nordeco, Al David Uy of the Island Garden City of Samal and Allan Rellon of Tagum, have both criticized the cooperative for its supposed non-transparency on its financing and its failure to provide better services.
Uy has been asking the cooperative to explain the loans it has obtained, particularly the one that is supposed to be used to provide better power in the island, the center of the tourism industry in the Davao Region.
Rellon, on the other hand, chided the cooperative for its failure to improve its services as the city government has to fix some basic problems, like buying electric posts and providing lines so that its constituents can be provided with electricity.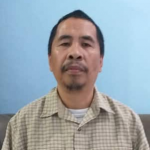 Managing Editor at Mindanao Times