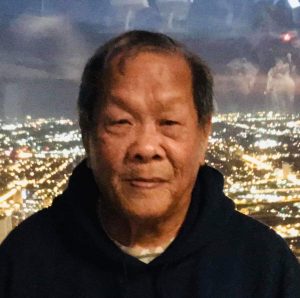 WE welcome the door-to-door anti-COVID mobile vaccination the city is launching very soon to reach out to the majority of our senior citizens who continue to ignore the call to be vaccinated despite reports that they have the highest risk of death from the deadly virus.
Based on the record of the City Social Welfare and Development Office (CSWDO), the city has between 200,000 to 300,000 senior citizens but only about 76,472 had availed of their first dose. 
"We can see from our numbers that only a small percentage of our A2 got vaccinated so far. We will organize a mobile vaccination exclusively for senior citizens. We will look for them and know their reasons why they can't leave their homes. They might be bed-ridden or suffering from illnesses," Mayor Inday Sara said in a press release.
I was among those who at first not keen to be inoculated for the reason that at my age now, who cares if I had the virus. But when I finally realized that I am not the only one living in this world and have to consider the safety of my children and other people around me if I will not take the shot and infect them, I swallowed my pride and got vaccinated.
Mayor Inday Sara is correct when she said that those unvaccinated senior citizens might be bed-ridden or suffering from illnesses the reasons why they can't leave their homes. 
But in addition to that reasons, I may also add that there are also many of these senior citizens who are hard-headed, pilosopo at walang pakialam sa mundo. While others bumabalik sa pagiging isip bata. I am not in any of these changes which are prevalent among many elders of today. Bahala ng magalit kayo sa akin.
If ever the mobile vaccination will start rolling for senior citizens, may I suggest that we include the kasambahay in the house to be visited by the program as we all know that they cannot just go to vaccination sites because of the nature of their jobs or if they happen to have employers who are target of the mobile vaccination drive but don't care of the inoculation.
By including the kasambahay, the city is shooting two birds with one stone, so they say. Total nandiyan na ang mobile, samantalahin na lang mabigyan ng doses ang lahat.
While Jin Lorenz and I were already fully-vaccinated, our kasambahay is still waiting for her schedule. She submitted her name for vaccination more than a month ago and until today she's still waiting. The danger of easily getting infected by the disease is always there because we are 24/7 exposed to the others in the house who are not vaccinated yet. 
That's why we urge the city to include the kasambahay in the mobile vaccination program for the many reasons cited above and to allay the fear of being infected. 
The oldest Davao City's centenarian that availed of the anti-COVID vaccination and now fully vaccinated is 103-year-old Genoveva "Lola Bebang" Yuson Lamutan from Bangkal, this city.
"Magpabakuna sila, wala may sakit, para dili sila matakdan sa sakit, magpabakuna gyud," said Lola Bebang.
With Lola Bebang's call we expect that the public who are not yet vaccinated will cooperate and awaken to the fact that with their positive actions against COVID-19 they not only save their own lives but as well the lives of others.
                                              -o0o-
Call it a miracle! That avalanche of praises and promises of millions of peso incentives from government and private sectors to victorious Olympiad in the recently concluded Tokyo 2020 Olympics are quite heartwarming and deserve my congratulations.
The other day, in a recent burst of generosity, the Philippine Olympic Committee (POC) and the MVP Sports Foundation (MVPSP) announced that both bodies will reward every member who did not make the medal round and other members of the delegation to the Tokyo Olympic P500, 000 each.
"Everyone on Team Philippines in these 'Golden Olympics' deserve all the praises, and in this case, incentives, they need,' said POC president Rep. Abraham "Bamboo" Tolentino.
Thank you, Sir! Sana hindi matulad ang cash incentives as promised sa ating mga bagong bayani sa P2.5 million cash reward ni silver medalist boxer "Onyok" Velasco who until today after more than a decade hindi parin tinatanggap ang pabuya and believe pocketed by some POC officials! 
Basta kuwarta na pag-uusapan, kademonyuhan na agad ang nasasaisip ng mga taga gobyerno. Pwe!