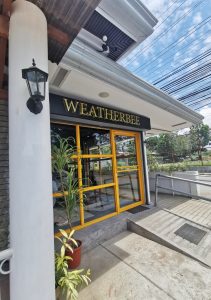 THE pandemic may have slowed down the local economy. However, there were also those who found opportunity and even thrived amidst the challenges.
Take Weatherbee Resto Bar, a spin-off of Pop's Resto Bar, the popular night haunt of Dabawenyos in the 1990s to the mid 2000s.
This new restaurant, which soft-opened last July 7, was all set for launch in March 2020 until ECQ happened. After more than a year, the owners saw that people now are more confident to dine-out. So, they finally decided to open it to the public.
"Pops was inspired by Pop Tate (owner of Chok'lit Shoppe, the soda where comic character Archie Andrews and his friends usually hangout). Since most of those who frequented Pops has grown older, this time around, want to give homage to Mr. Weatherbee (the principal of the fictional Riverdale High School)," shared Michael Sy, who co-owns the restaurant with wife Bunny, sister-in-law Beverly and a couple of close friends.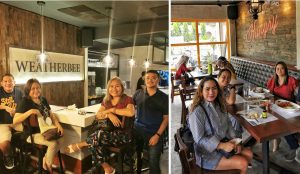 Being an off-shoot of the well-loved Pops, Weatherbee retained some of its predecessor's bestsellers, such as its Shrimp Rumaki, Nachos, and its famous Giant Meal, a hearty mix of chicken steak, Hungarian sausage and garlic rice served with beef gravy and scrambled eggs.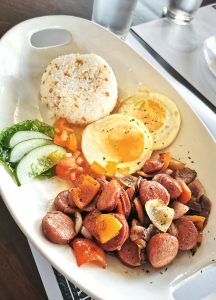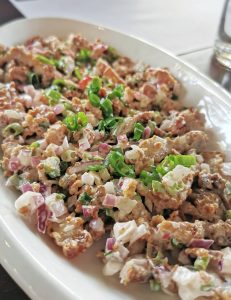 "We have also created new crowd favorites, such as our Beef Salpicao, Rosemary Chops (a hefty serving of pork steak), Beef Stew (their version of Beef Pares), and our take on Dinakdakan (an Ilocano dish)," revealed Sy.
Gen Xers, like me, will not only love Weatherbee's food but will also enjoy its cozy interior, a mix of modern and rustic, and lots of nostalgia.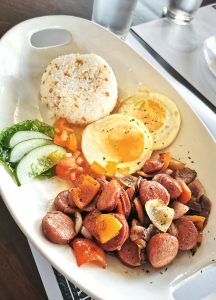 "We intentionally spruced up our space with gadgets and other items associated with the 80s and 90s, such as my personal collection of video game console, radio player, betamax player, tapes and even a rewinder," he added.
To those who miss enjoying bar chows with beer, well, good news, Weatherbee serves San Miguel's Free 0.0 beer, a non-alcoholic beverage.
While still in limited capacity, following IATF guidelines, Weatherbee enjoys returning diners and has earned positive reviews on their food and services.
"We are just very lucky and thankful that our diners are sharing their pleasant experience with us on social media," said Sy.
Weatherbee, located along Tulip Drive and First Avenue inside Juna Subdivision, is open from 11 AM to 9 PM daily. They also do take-out, pick-up, and delivery.