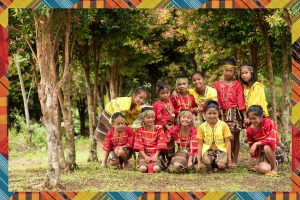 IT was last week when the journalist/photographer/artist/visual storyteller/social media consultant/tv host/influencer Jojie Ferrando Alcantara, whose advocacy is promoting the Philippines positively to the world, dropped by for a visit.  "I'm just going to deliver a gift for you so you don't have to prepare a buffet.  Simple snacks will do," was what she told me in a text message sent earlier.  So who am I to refuse the multitasking lady of so many trades.  Arrive Jojie did, yes, four days later from the previously agreed upon schedule, accompanied by her charming driver, Chiqui Aportadera, supportive sister Karen Ferrando Alcantara, and her coffee table books cargador, Christian Joy Salas.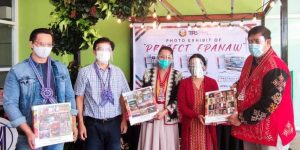 After having their feel of the house and partaking of a carefully and heartily prepared Ilonggo merienda for them which included Erwin Tan's colorful Angel Cake, it was then that Jojie handed me a heavy package, lovingly carried for her by the "litol boy vlogger" Christian Joy to the World.  Before unwrapping the package, she made me read a short letter written on a nondescript piece of paper.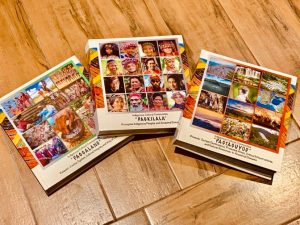 "This coffee table book set of three has been created during the pandemic out of love, respect and dedication to the beautiful tribes of the Philippines.  We hope this will further spark your interest and enhance your knowledge and support to our brothers and sisters in the Indigenous Community."  The note was signed by Jojie and her beloved Rhonson S. Ng, the official photographer of the handsome set of books.  Rhonson S. Ng is, of course, Davao's multi-awarded professional photographer and traveler who is known for "documenting life through his lenses"; and whose imposing images are published in coffee table books, brochures, billboards, posters and tourism materials all over the country.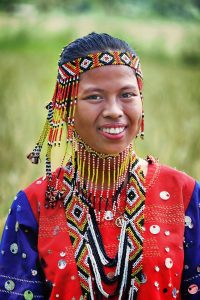 The impressive coffee table books under Project Epanaw was launched by the National Commission on Indigenous Peoples (NCIP) and the Tourism Promotions Board-Department of Tourism (TPB-DOT) last March 14, 2021, at SM Lanang Premier.  I failed to attend the book launching for obvious fear of the Covid pandemic.  The book launching also had a two-month photo exhibition which, fortunately, I was able to see at a much later date.
     "Epanaw means journey.  This is the journey of the indigenous peoples, and our journey with them.  Project Epanaw is comprised of three coffee table books, each one with its own theme," explained Jojie.  The first coffee table book, "Pagkilala" showcases the profiles of each ICC/IP.  It features their history, location and overview of their social and daily lives.  "Paggalang" features festivals and rituals that the ICCs/IPs practice in relation to important events such as birth and death, agricultural cycle, and the sacred and profane.  The third book, "Pagtaguyod," contains travel destinations in ancestral domains for tourism.  The promotion of these sites not only generates livelihood but also highlights the importance of protecting and asserting the rights of indigenous groups to their ancestral domain.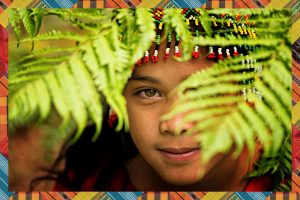 "The indigenous peoples are the stewards of our land and biodiversity, connecting us with nature.  They are our sources of identity and yet, indigenous peoples lack formal recognition over their lands and natural resources. They continuously face challenges as they try to gain access to basic services and infrastructure and participate in formal economy and political processes," bewailed Joji F. Alcantara which, I felt, only heightened my ignorance on the subject matter and somehow, gave me a sense of remorse.  "Rhonson and I hope you enjoy and learn a lot from the coffee table books," Jojie told me.  And I cannot thank her and Rhonson enough for these valuable coffee table books they gave me.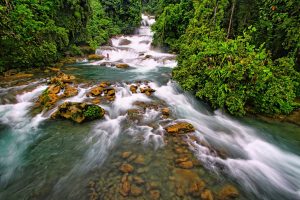 "This project would not have been possible without the NCIP Chairman Allen A. Capuyan and the TPB support.  Rhonson is the official photographer and overall head of photo editing; while I played a small part contributing several photos in the three books," revealed Jojie Ferrando Alcantara.
     Thank you very much, Jojie Ferrando Alcantara and Rhonson S. Ng, for these valuable coffee table books, "Pagkilala," "Paggalang," and "Pagtaguyod."  They are truly an important source of information on our Indigenous Peoples whose beautiful images were captured so lovingly by Rhonson S. Ng as featured in the books.