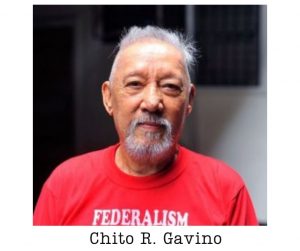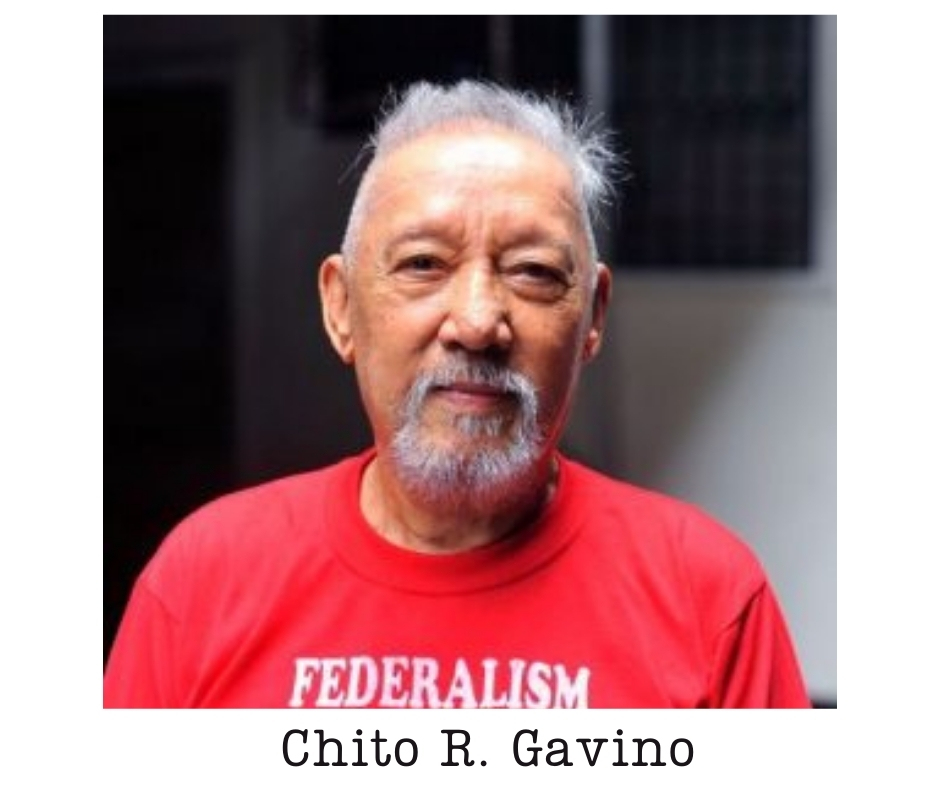 "AS the tendency of countries that have been tyrannized over, when they have shaken off the yoke, is to adopt the freest government.. By a law of reaction , the Islands (Philippines) will probably declare themselves a Federal Republic..| (JOse Rizal, "Las Filipinas Dentre de Cien Años")
"Upang maitindig natin ang bantayog ng ating lipunan, kailangang radikal nating baguhin hindi lamang ang ating mga institusyon kundi maging ang ating pag-iisip at pamumuhay. Kailangan ang rebolusyon hindi lamang sa panlabas kundi lalo na sa panloob! (Apolinario Mabini, "La Rebolucion Filipina", 1898)
-oOo-
RIZAL was talking above of System or Structural Reform while Mabini was talking of the big picture of Social Change.
Mabini, if my memory serves me right, was the one who introduced a Federal System with three Federated States during the Malolos Constitutional Convention. Hence, Andres Bonifacio's revolution remains unfinished. Sad to note, after a little more than a century, "wala pa rin" Pederalismo sa bansa!"
Part of the FOREWORD written by Atty. Aristeo Vicente Albay, Chairman of KPP, of the 2017 Manual on "How to Federalized the Philippines", 2017, a Project of "Tagapagtanggol ng Mamamayan Development Center (TMDC), Inc. through the Kilos Pederal Sa Pagbabago (KPP) Movement, states: "We Federalist Filipinos are dauntless. Through the years, our kindred souls have relentlessly pushed for Federalism: the framing of the 1898 Malolos Constitution, the Federal State of Visayas, the Republic of Mindanao and the Republic of Cebu. KPP proposed to initially create five Federal Regions in our country." Other proposals ranged from two to eighteen Federated Regions.
Yours truly, has been studying, writing on and advocating for Federalism for, more or less forty years now. The recent Supreme Court's decision correcting our Executive Branch's erroneous interpretation of the 40% share of Local Government Units (LGUs') of all national taxes radically changed my earlier thinking about the federalization of our country. The financial aspect, no doubt, should be one of the major factors to be considered in going federal. Surely, LGUs would strongly fight to maintain their 40% allocation and rightly so.
Our reasons for still pushing for Federalism in the Philippine are manifold. These are:
It is the  most democratic government system in the whole world. 

It follows the Principle of Subsidiary, Solidarity, Just Distribution of Good and Common Good of the Catholic Church's Social Doctrine. 

It will bring the government closer to the people and therefore promote participatory governance and hasten delivery of government services.

Balance Development shall be achieved for it addresses the issue of "Manila Imperialism."

As an antidote to the Mindanao secession movement.

Graft and corruption will be greatly minimized.

Overall reorganization ("Slim and mean" of our bloated government became politically doable. Excess personnels of the national government shall be absorbed by the Federal Regional Governments.

To continue the advocacy of the PDP-Laban. This is a challenge to this Party.

And for other reforms.
Taking account of current realities, this Federalist writer is now proposing a Philippine-Style Federalism with three Federal Regions of 1) Luzon Federal Region, 2) Visayas Federal Region , and 3) Mindanao (including Sulu and Palawan which was the ancestral domain of our Bangsamoro) Federal Region. There shall still be only one sovereignty in our nation in this proposal. All national taxes shall be shared following this formula:
40% for Federal National Government, 2) 20% for Federal Regional Government, and 3) 40% for Federal Local Governments.
The three existing Development Authorities of Luzon, Visayas shall be appropriately expanded to form the new three Federal Regional Governments in the country. All existing Administrative and Autonomous Regions shall remain undisturbed. Hence, three Federal Regions of Luzon, Visayas and Mindanao shall be established. Of course, this will require an honest-to-goodness Constitutional Reform (CORE).
The three Federal Region Governments shall be limited to one Branch of Government-the Executive Branch. Each Government shall be headed by a Vice President. The election of the President with his three Vice Presidents shall be in block for the sake of unity.
The different Federal Region Department Secretaries shall be appointed by their respective Vice President and shall form his Cabinet.
On Federal Region Executive Branch
Elected Vice President for each specified Federal Region.

Department Secretaries per Federal Region.
On Federal Region Judiciary Branch
Extension of the National Supreme Court (SC) with three SC Justices in the Federal Region of Visayas and Federal Region of Mindanao.
On Jurisdictions
Specific Jurisdictions

Shared Jurisdictions

This must be well-studied by the government financial and political clusters to ensure viability.