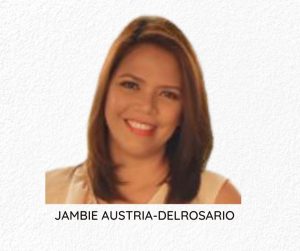 WHILEe working in Globe Telecom, I remember having an opportunity to chat with Globe CEO Ernest Cu. As the HR Business Partner for Mindanao, I always looked forward to our town halls because it gave me great opportunities to pick his brain while traveling or waiting for people to arrive (he almost always arrived early). On one occasion, I asked him about how he balances his work given life's demands. What he said really struck me and got me into thinking about whether work life balance is really possible at all. He said and this is based on my best recollection— "I don't believe in work life balance." I was taken aback when he said that because he is such a cool boss who had a thriving life and a lot of interests outside of work. He then went on to say that "work is my life and life is my work." He also said that he does not make a distinction between his life and his work because he truly enjoys what he does.
Now I understand not everybody is blessed with work we truly enjoy to the point where we do not feel like we are working at all. Although what he said resonated with me because I also really, really enjoyed my job, (albeit it required me to be on call 24/7 to enable me to serve our employees' concerns as needed), I must admit I wasn't particularly good at being able to be that fluid between my life and my work. There was a part of me that resented the intrusion into my personal life. I had a tendency to shut down my brain and shift from work mode to life mode. As I climbed the corporate ladder though, I began to see more and more of my work spilling over to my life and vice versa. And I realized that this framework I had for that delicate balance and the dichotomy between my life and my work was an illusion.
Which is why, I began to understand that instead of balance, we need work life integration instead. I really don't know who first coined the term but I first heard it in one of our People Management Association of the Philippines' learning sessions. At that time, it sounded very chic and avant garde but I didn't quite fully grasp what the speaker was saying since I was stuck on the ideal that we should spend 8 hours at work, 8 hours on recreation/life concerns and 8 hours on rest. Obviously, I never quite got that down pat as I am sure most of you don't as well.
What is work life integration? To me, it means shedding the guilt I feel when I work over the weekends to beat deadlines. It means not feeling quite frazzled or ashamed that I have to file leaves of absences to address mental health concerns. It means not falling prey to presenteeism, the outward appearance of being at work but not quite being productive. It means not caring about what is my personal time and what is my professional time. It means being able to put my brain on neutral and shift gears seamlessly between my work and my hobbies. It isn't an excuse to coast at work though or drive yourself nuts trying to get everything done. One of the things that always helped me keep work at bay when I needed to shut down my computer, despite pressing deadlines, is the realization that even in death, my inbox will never be empty. I see my life as a whole now and focus less on compartmentalizing. There are days when I need to bring work home or work earlier in the day to enable me to go to Pilates after work. There were times when I had to work during the weekends because I had to prepare some things for my thesis during working hours (with my boss' permission of course). Obviously not everyone is blessed with understanding bosses, great corporate cultures, or even a flexible work schedule. But simply shedding the compartments between work and life and looking at it as a whole really helps.
Watch out for more on work life integration in my next column which comes out on September 2, 2021, where I will delve deeper into what specific things you can do to achieve work life integration.
Author's Note: I'd love to hear from you! For comments or clarifications, feel free to email me at jambie.delrosario@psychsiren.com
(Mutya ng Dabaw 1997 Jambie Austria-del Rosario spent over two decades harnessing her skills in industrial and organizational psychology as a human resources management professional. She is a Certified HR Professional from the International Federation of Professional Managers, an Associate Fellow in People Management and a holder of a Master's Degree in Industrial and Organizational Psychology.
For more articles on psychology, check out her blog at www.psychsiren.com.)