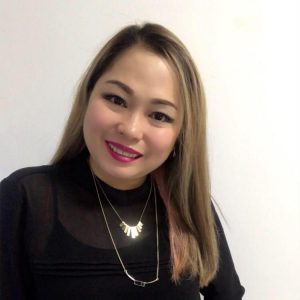 SELF-MADE SUCCESS is gaining much popularity these days. I happen to come across this term from one of my students during our online sessions. She expressed that her ultimate dream is to be labeled as a successful individual who's self-made. I did not get the whole context of this term as it sounds new to me until I delved a little bit into it. Collins Dictionary described the term 'self-made' as "having succeeded in life unaided." It means that you were able to achieve a milestone with the support of any kind. Now I begin to understand the emotions behind cryptic posts of young people articulating their anxieties about how bad they are doing in pursuit of their dreams (by now they should have attained this and that). 
Engaging into deep reflection on this concept gave me quite a discomfort as to how my journey and more so the winning of Hidilyn Diaz in the Tokyo Olympics bagging the first Olympic gold medal in weight lifting for the Philippines has proven otherwise when she said "Third, I would like to thank the people around me, they give me the reason to continue ( #teamHD , Family, Friends) -by the way I'm surrounded with positive people that push me harder."
This 'idealism' is not a surprise among the young as all of us, one way or another, have felt this way before. At this age, passion, zeal, energy, and zest run into their veins like crazy. Being said, there is the inner force that drives us to prove something not only to the world but most of all, to ourselves. Seriously, the young ones need to know the value of having someone to 'clear out the fog' in their minds and direct them to reach their maximum potential. 
This is where the need for guidance comes in, something that a mentor could give. A mentor, in the context of my own experience, is someone who is committed to journeying with you in life in all of its complexities giving perspective and guidance which allows you to live a more meaningful life that empowers not only you but also to the people around you. What is the value of having a mentor?
First, a mentor gives us a fresh perspective. Each life stage goes with it a different set of demands with we need to admit, no matter how we look at it, is hard. When the pressure and challenges mount, it is apparent that we easily feel anxious and overwhelmed. If left unprocessed it could accumulate, pile up and put so much weight that it would seem unbearable and we suffer as a result. When we are so ingrained in it, we lose living a good quality of life and it would be very difficult to see things from a proper perspective.  A mentor helps us clear out our minds from these things, and direct us to focus on the right courses of action. They do not dictate us but they lay down all the possible repercussions of the decisions that we are making especially when we are at the height of our emotions. At the end of the day, we are the ones to decide. Much of the possible dangers are prevented when some take this role in our lives. Having a mentor is one of the turning points of my life as I was used to taking things on my own and somehow suffered the consequences of my wrong actions. When I started journeying with her, I began to see myself in a better light and it had a ripple effect on how I live my life. She was with me in my highest highs and lowest lows. And now I am doing the same thing to other young women. Being a mentor to them made me look beyond myself—my own needs and battles and starting to care for other people. I have to admit that there is a deep sense of fulfillment and joy to see how others grow in their journey and how they were transformed into someone better in the process.
Second, a mentor helps us to see our blind spots. In the ebbs and flows of life, we become so familiar with everything that we fail to see them. We need someone to see and identify and process it with us. They are considered as a third person as they see something beyond what our vision. Truth be told, it takes a lot of love to correct someone. But it's a risk a mentor willingly takes just to bring us to a higher level of maturity.  I agree with this proverb "Better is open rebuke than hidden love. Wounds from a friend can be trusted." If you have people in your life that take this risk just to guide you, keep them, they are a rare gem. 
Lastly, a mentor treats us like family. Mentors not only listen and give pieces of advice, they also treat us like their own kin. If the relationship goes beyond professional or ministry work, then you can consider yourself blessed. Blessing is not only about having amassed possessions and money. It is actually beyond that. Blessings also take form as individuals who patiently deal with our dramas and immaturities and still choose to guide, love, and direct us to bring out the best in us. 
I would like to re-echo what Hidilyn challenged to the young people of this generation, "I wish someday the youth will consider doing weightlifting, it's a fun sport and an interesting sport. Not only that, I want to tell them that there is no INSTANT SUCCESS, choose to WORK HARD on your dream and surround yourself with positive people."
Getting guidance is a key to growth and success —an important part of the equation that a 'self-made success concept' lacks. My mentor always reminds me of these words from the Scriptures "Plans are established by seeking advice; so if you wage war, obtain guidance."
Dr. Christine Faith M. Avila is an associate professor from the Communication Program of Ateneo de Davao University. She graduated with a doctorate degree in Communication from the University of the Philippines Open University. Tinay is one of the pioneering members of the Media Educators of Mindanao (MEM) and the Communication Discipline representative in the Council of Educators of Deans for Arts and Sciences (CEDAS XI) in Region XI. More than an educator, she is a loving wife, a hands-on- mom to two kids, a worship minister, and a life coach handling a network of women's life groups since 2011.