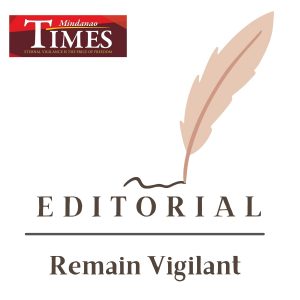 THE HEALTH pandemic rages without let up more than a year after it hit the country, dousing earlier expectations of better months ahead. Even with the ongoing COVID-19 vaccination, the Delta variant is sweeping across MIndanao, throwing our already fragile health system further into a downward spiral.
Dr. Thaddeus Averilla, head of the Infection Control Committee of the Madonna Medical Center Inc., during a forum with journalists last July 23, said that "when a virus is widely circulating in a population and causing many infections, the likelihood of the virus mutating increases. The more opportunities a virus has to spread, the more it replicates – and the more opportunities it has to undergo changes."
Reports coming in from Cagayan de Oro have alarmed many, particularly those who are following the spread of the virus through social media.  As inoculation is being fast tracked by the health department as the best defense against the virus, following health protocols such as wearing face masks, washing of hands and social distancing remain important to avoid infection.
The World Health Organization explains that "vaccines work by training and preparing the body's natural defenses — the immune system— to recognize and fight off the viruses and bacteria they target. If the body is exposed to those disease-causing germs later, the body is immediately ready to destroy them, preventing illness." 
Even if we are completely vaccinated, we should not let our guard down. The health pandemic is far from over.