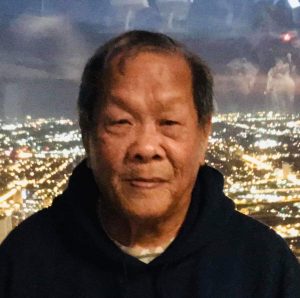 FRANKLY, I'm not among those who cheered for Hidilyn Diaz when she won her silver medal at the 2016 Summer Olympics for weightlifting in Rio de Janiero simply because I'm not into this sport and not a fan of her. 
Mine is outdoor fishing until today and hunting wild animals, mostly birds and monkeys in the late 60s, until martial law was declared and carrying of firearms outside the residence was prohibited. I stopped hunting from then on.
But when no less than Hidilyn's (as newly promoted S/Sgt. of the Phil. Air-force) Commander-in-Chief and President Rodrigo R. Duterte executed a salute before a subordinate during her virtual courtesy via a Zoom call at the Malacanang Golf Club House upon her arrival from her historic Olympian win, even I had to sit up and take notice. That gesture coming from a superior is worth mentioning, especially if it was a President who humbled himself to show how he was grateful and treasured the honor Hidilyn gave to her country. 
It was also at this moment when the weightlifter in the same Zoom call was heard sobbing upon seeing the President executing the hand salute as a sign of his gratitude. Medyo tumulo din ang luha ko.
Now I can humbly say that I am a fan of Hidilyn even if I will not promise to lift a pound of the weight she lifted. And I'm also calling those same people criticizing her to the extent of insulting her for openly begging through social media for financial assistance to the Olympic to show their true colors and be a part of Hidilyn's legion of fans club now pouring all over the country. Tigilan na ninyo ang pagiging mayabang!
"Your achievement is the achievement of the Philippine nation. We are extremely proud. We cannot express even in words how we should really shout Hallelujah," Duterte said.
When President Duterte assured Hidilyn she would get a fully furnished house in Zamboanga City and would be conferred a presidential medal of merit as well as P10. million incentive as mandated by law and another P3.million from the President himself, he followed it up by saying: "Ayusin mo ang buhay mo, Hidilyn."
I believe that the Cebuano President wanted only a better life for the former poor village girl from Zamboanga City and now a new living hero of the country's sports when he said, "Ayusin mo ang buhay mo, Hidilyn."
But to a Tagalog, that statement can be translated as if Hidilyn's life is always in trouble.
It will be recalled that in 2019, Hidilyn's name was tagged in a matrix of people supposedly plotting to oust the President.
Chief Presidential Legal Counsel Salvador Panelo, who presented to Palace reporters two years ago the matrix containing the names of individuals including that of Hidilyn allegedly trying to discredit the President, apologized to the Olympic gold medalist and cleared her name in any attempts to oust the President.
Maybe that "apology" may not come if Hidilyn did not make good in the Olympic! Anyway, Hidilyn accepted the apology.
That statement of the President, "Ayusin mo ang buhay mo, Hidilyn!" if you ask me, should be said, ayusin mo (pang mabuti) ang buhay mo, Hidilyn! Na ang ibig sabihin lalo pang gumanda ang buhay ni Hidilyn. 
Finally, I pray that Hidilyn by now will be assured of a better life and live happily ever after especially now that she announced that she's ready to get married and have a baby. Short of saying soon she's giving up competing as a weightlifter in future Olympic competitions!
You deserve all the blessings and material things that you have now and the congratulations of the adoring kababayan, Hidilyn Diaz.  
                                            -o0o-
President Duterte on Wednesday said those who don't want to get the vaccine should stay at home.
If they go out, Duterte said he will ask the police to escort them back to their homes. 
"Ngayon, itong ayaw magpabakuna, ibigay na lang kaagad doon sa A3. Doon na sa—-doon na sa public kung sino gusto. Eh yung ayaw magpabakuna (at) sa listahan wala, eh (kung) di ayaw nila, ibigay natin sa iba para makatulong," the President said.
"Those vaccinated, on the other hand, may step out of their homes," he continued.
Mr. President, kaming senior citizens pero kompleto na bakuna, puede na rin lumabas ng bahay?