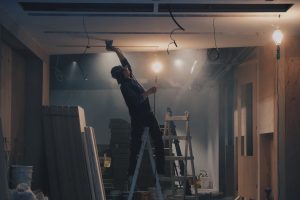 A CONSTRUCTION company based in Tagum City, Davao del Norte has sought the help of Public Works and Highways Secretary Mark Villar so that it could get paid for the project that it completed in Siargao, Surigao del Norte.
In a letter to Villar on April 19, a copy of which was sent to TIMES last week, as the company has yet to receive the payment for the project, Edwin D. Joves, proprietor of J-08 Construction and Supply, said that although his company completed the three-cluster project more than a year ago, he has yet to get the P3.9 million payment.
"This has already gone beyond tolerable limit, thus compelled me to bring this case to your attention hoping to secure relief through payments which is long overdue," Joves told Villar.
His failure to receive payment for the project led him to suffer "a lot financially as I fall to cope up (sic) with my bank liabilities causing my account to swell in interest, surcharge and penalties," he said.
The clusters in the project were the repair of three multi-purpose buildings in Barangay Matin-ao, Burgos; San Mateo, Burgos; and, Poblacion, Burgos.
"All necessary documents pertinent to billing were complied (with) including signatures of all concerned personnel. However, no payment was made," Joves said, pointing out that he has been doing follow-ups in all ways, "yet still to no avail."
"It is supposed to be my first and final billing because I have not collected any amount from the beginning up to the competition of the project," he said.
He added that he has also secured some proofs in relation to the project as an official of the agency's  District Engineering Office in charge of the project "refuses to approve payment for no apparent reason other than in my understanding pleasure of delay and persecution (which was not explained."
Joves pointed out that the action of refusing to pay him is a violation of the Anti-Red Tape Act of 2017, a law that directs the government to immediately act on pending processes. He said the DEO even refused to mark the documents submitted to the agency, which is a requirement to prove that his company has completed the project.