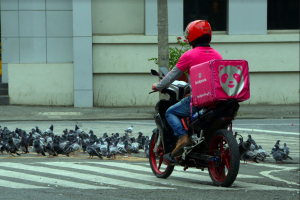 DELIVERY service Food Panda has justified the computation of the incomes of its riders, saying that it is transparent with how they get paid.
This developed as it also explained that the 10-year suspension notice sent to some riders was "due, in large part, to a system glitch" as they were supposed to be informed that they were offboarded from its application for the contract violations they committed by the drivers.
In a press statement last week, the company said the accompanying text of the 10-year suspension message even read in part: "Ang actions mo ay in violation of the said agreement. Dahil dito, nais naming ipaalam sa iyo na offboarded ka na mula sa foodpanda."
"Unfortunately, our rider software did not recognize the offboarding option and instead sent out the message for the 10-year suspension. Our technical team has taken all the necessary steps to address this error and we have explained the same to riders who have attended our invitations for open dialogue," it added.
In explaining the drivers' income, the company said their "fees are dynamic and are calculated based on multiple factors that include the route and distance of the delivery, making the payment structure more organized and fair."
"Riders' earnings on each order are transparent at the point of their accepting each order before proceeding. If an order falls under a Free Delivery campaign, foodpanda shoulders the full delivery fee so riders still get their full fee for those orders," it added.
It added that, as company, it "is always working hard to keep operations running smoothly everyday – so that restaurants can get orders, riders can deliver them for a living, and customers receive satisfactory service. There are complex areas of balance that are critical so that everyone can be fairly compensated and satisfied. 
"There are times when we fail to communicate better and we're always open to feedback for improvements, but please rest assured that all communication channels are open especially to our hardworking riders to express their concern," it added.
It pointed out that the controversy started when on July 13, it "made the difficult decision to offboard 37 riders who were found to have violated the agreement which all foodpanda riders agree to."
Among the violations, it said, included "making fake bookings and instigating other riders to jointly breach their agreements with the company."
It then invited those who were offboarded to a meeting to discuss the issues "and the possibility of reboarding them."
About 300 Food Panda riders held a protest last month to air their grievances against the company.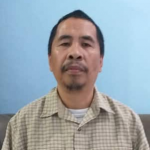 Managing Editor at Mindanao Times