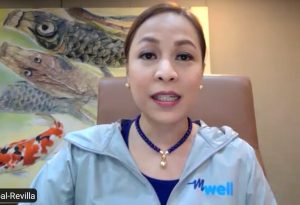 METRO Pacific Health Tech Corporation, a wholly-owned subsidiary of Metro Pacific Investments Corporation, has once again redefined the digital health space with mWell, an all-in-one mobile application created for the Filipino's holistic well-being, providing professional consultations, wellness programs, products and delivery services.
This was disclosed by MPIC chairman Manny V. Pangilinan during the app's digital launch to the media last Friday, July 23 via Zoom. 
"mWell aims to empower every Filipino to be in control in the management of their health in just one app," he said. 
According to Pangilinan, mWell is Metro Pacific's initiative into the digital health system.
"With the collaboration and support of IT and health experts, we developed an ecosystem to bring integrated digital health care closer to every Filipino during this pandemic and beyond," he added. 
MPIC also tapped the expertise of various global brands, such as Care Span Integrated Digital Care, in perfecting its health services. 
"A person's health care journey begins and ends with access.  mWell provides many of the tools that make every individual's health care journey easier and more meaningful," shared Terry K. Knapp, founder and chief medical officer of Care Span Integrated Digital Care. 
Other collaborators also include LotusFlare Asia PTE LTD, ePLDT, Inc, PayMaya Philippines Inc, TELUS Global Solutions Ltd, Ping An International Smart City, PhilCare, SouthStar Drug, Keralty Clinics, Medicare, activa8me, Asian Parent, Aktivo, AdoboMall, Smart, and PLDT Home.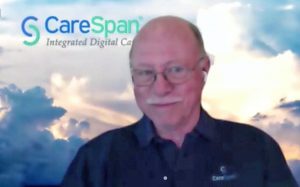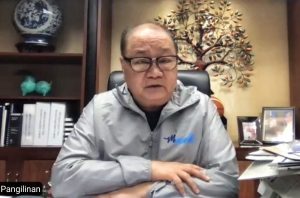 To enjoy mWell's easy-to-use features, simply download the app from App Store or Google Play. Once registered, one may start to choose to consult or book an appointment with a doctor from their roster. The app also sends emails for reminders or check up notifications. 
One of the app's best features is its ability to issue a medical certificate durinf video consultation, and receive a summary of doctor's notes, laboratory and clinic referral sheets, or the prescription for the medicines needed. Medicines are available via the app's e-pharmacy and can be delivered straight to one's home.
The app also provides information and tools to keep one feeling well everyday, such fitness programs, a Covid-19 self- checker and a pregnancy program. Healthy recipes and wellness items are also available through the mWell shop.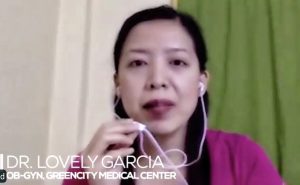 In addition, doctors, clinics, and hospitals all over the country can set up their own mWell virtual clinic for free, with no set-up or membership fees.
"Truly, mWell is a game changer. It has helped me reached out to my patients with especially those in remote areas, and allows me to practice my profession at the comfort of my home," said Dr Lovely Garcia, an obstetrician and gynecologist.
During the online media conference, MPIC chief finance officer and chief sustainability officer Chaye A. Cabal Revilla said that every decision at Metro Pacific Investments Corporation "is anchored on their purpose of contributing to national progress and in improving the lives of Filipinos".
"We have heard your call for a better and more responsive and highly convenient health care platform. And this is our response," said Revilla.