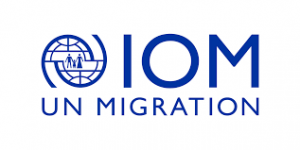 JOINING the international observance of the World Day against Trafficking in Persons on 30 July 2021, the International Organization for Migration (IOM) Philippines launched a regional communications campaign on countering human trafficking, covering the BARMM's five provinces — Maguindanao, Lanao del Sur, Basilan, Sulu and Tawi-Tawi.
The campaign, organized with support from Global Fund to End Modern Slavery (GFEMS), is conducted as part of the organization's initiatives with Improving Migrant and Community Preparation and Awareness to Counter Trafficking (IMPACT) project. It aims to raise awareness of the local communities and government counterparts on the importance of collective action through a positive and empowering approach to eradicate trafficking in persons (TiP).
The world continues to face the devasting impact of COVID-19 with mobility restrictions, which impacted livelihoods and limited access to vulnerable people, inevitably heightening the risk of human trafficking.  "We have learned that the participation of government and local stakeholders in addressing human trafficking in vulnerable communities is critical to increasing awareness of certain risks and providing potential migrants with the necessary information to make informed choices in their migration journeys," said Kristin Dadey, IOM Philippines Chief of Mission.
"Now, as we have always done, the anti-trafficking community must evolve and adapt to this continued crisis, finding innovative ways to empower individuals and communities so they can identify trends, screen for vulnerabilities, and ultimately prevent human trafficking. Ultimately, the aim of this community driven campaign is to empower individuals to experience safe and orderly migration and at the same time work to build more resilient communities to human trafficking," continued Dadey.
Due to decades of conflict and poverty, many of underdeveloped and unserved communities in BARRM are particularly vulnerable to drivers of TiP. "I dream of a zero TiP community. The support is critical in raising the awareness for many people. That alone will curb TiP in Mindanao and prevent it from happening even in communities outside the region," said Heraton Alang, Community Affairs and Child Protection Officer in the Province of Maguindanao.
"Know. Check. Engage. Unite. (Alamin. Suriin. Makilahok. Maki-isa.)" For each of the four action points in the campaign's call to action, IMPACT will be launching videos, radio public service announcements and on-the-ground activities localized for 12 target municipalities and cities in Mindanao.
For the community, the campaign is expected to increase the community awareness on risks related to TiP and provide them with available channels for assistance in securing overseas work. The campaign will also create opportunities for inclusive dialogue on TiP, which can inform the local governments and support them to develop sustainable anti-TiP initiatives more responsive to local needs.
For more information, please contact: Kristin Dadey, IOM Philippines Chief of Mission at kdadey@iom.int.
Notes:
Prior to the launch of the campaign, a baseline survey was conducted to measure the level of TiP awareness in the region, followed by community consultation workshops that explored the specific knowledge, attitude and behavior profiles of each of the 12 municipalities and cities, which informed the campaign. As IOM rolls out this campaign from 30 July to 31 October 2021, the content will be guided by community consultations to inform the stakeholders of the salient TiP trends in the region.
 The campaign launch was launched today at: https://www.facebook.com/tayoalerto.