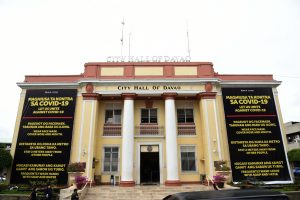 THE CITY government is setting up a vaccination express lane for overseas Filipino workers (OFWs) to help them comply with the vaccination requirements of  their employers in case they return to their countries of work.
City COVID-9 Task Force spokesperson, said that the tentative schedule of  the operations of the facility isnext month. "Naa koy good news for OFWs! Ang  OFW naa tay express lane," said Schlosser on Wednesday.
She said the facility will help OFWs, particularly those required to get fully inoculated, to comply ith the requirement.
"Mao nang next vaccination rollout nato kasi we are also looking into convenience kay ilahang naa man gyud mga OFWs na stuck sila dili sila kagawas because wala pa sila na vaccine," she said, pointing out that the express lane will be exclusive for OFWS.
She added that some employers have required their workers to get inoculated with specific brands.
"Ang atong mga seafarers,mismong sponsors nila like Marina, have sponsored a vaccine, katong Moderna, para lang gyud sa ilang seafarers mismong sponsor  nila like Marina, have sposored a vaccine,katong Moderna para lang gyud sa ilang seafares The reason why I'd like to confirm it, naay mga coutries dili gina recognize ang isa ka brand
Sinovac," she said, adding that there is no proof that the brand is less effective.
I-ephasize lang pud nako nga dili nagapasabotnga iba imong brand dilinaka protected (I'd like to emphasize that it does not mean you have a different vaccine brand that you can't be protected). Whether it be Sinovac, Moderna, AstraZeica,, Johnson&Johnson or Pfizer , or Gamaleya, for that matter, ang tanan tumong gyud is protection against COVID-19," she said.