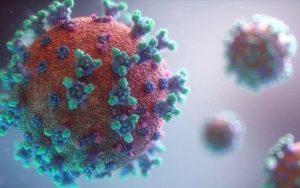 A CITY government official said of the 16 close contacts of the first patient infected with COVID-19 Delta variant case, three were infected.
Dr. Michelle Schlosser, COVID-19 task force spokesperson, said all those who tested positive were workmates of the 28-year old woman who was the first to get infected with the dreaded variant.
Although she did not explain further, Schlosser said the case was not an index case for the variant as the specimen was just among those sent for genome sequencing. She added: "Yes, we have traced the index case of our 1st recorded delta case." 
The report added that the woman was fully vaccinated with the Sinovac vaccine as the authorities have continued their review of the case, including re-tracing other close contacts.
The patient, tested on June 26, was reportedly exposed to her officemate who was also found infected.
The City Health Office (CHO) received the confirmatory results of the surveillance test from the UP-Philippine Genome Center on July 24, confirming that the strain of the virus that infected her was the dreaded Delta variant.
Schlosser added that the patient completed the 14-day isolation period and has since recovered and that she got the second dose of the vaccine while she was in isolation.