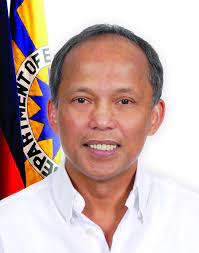 ENERGY Secretary Alfonso Cusi yesterday said local chief executives have all the right to complain against poor electricity services as they are protecting the interests of their constituents.
"Elected leaders have the mandate to protect the welfare of their areas and their constituents. When their constituents are suffering from unstable power supply, poor electricity services, and high cost of power, the elected leaders are duty-bound to bring up the fight. That is their job as elected leaders," said Cusi, also the vice chair of the ruling Partido Demokratiko ng Pilipinas-Lakas ng Bayan (PDP-Laban).
Cusi's statement thwarted the statement of Edgardo Masongsong, head of the National Electrification Administration (NEA), who threatened local chief executives of complaints before the Ombudsman for what he termed as interfering in the affairs of electric cooperatives.
Masongsong's statement was in defense of the North Davao Electric Cooperative (Nordeco), still known in the government regulators as Davao del Norte Electric Cooperative, which has been beset with the call for it to transfer its remaining franchise are in the province to the Davao Light and Power Co. (Davao Light).
Davao Light has been servicing Panabo City, Sto. Tomas, Carmen and Dujali, all parts of Davao del Norte, since 1976.
Cusi, also the chair of NEA's board, added: "That is why it is important for the public to elect and support leaders who look beyond just political and personal gain. We need leaders who will look after the long-term needs of their communities including energy security — which is cornerstone for economic growth for a locality."
He said franchise holders, whether they be for electricity service or other public utilities, are only given the privilege by the government to provide the services, and that this is never an exclusive right.
"If you are not providing the service that is demanded of you, when your consumers are no longer happy with you, when your finances are crumbling down, the government can always step in for the benefit of the consumers. That is now our mandate as national government officials," he said.
Masongsong's statement also annoyed two city mayors of Davao del Norte as they have been among those vocal about their support for the takeover of the remaining franchise area in the province of (Nordeco). 
Both Mayors Allan Rellon of the capital Tagum City and Al David Uy of tourist destination Island Garden City of Samal have been among the mayors in the province who have joined Gov. Edwin Jubahib in the call for the transfer of the remaining franchise area of Nordeco in the province due to what they perceived as poor services.
Rellon said his administration has been providing services in electricity to fill the huge void that Nordeco has neglected as the city government has even bought supplies and set up facilities to ensure that its constituents have better electricity.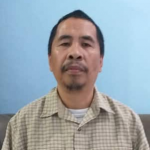 Managing Editor at Mindanao Times