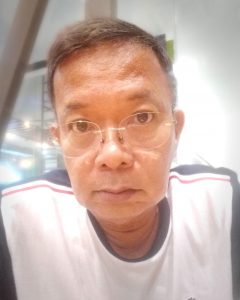 I JUST got word that a friend in the 80s who has lived abroad in Innsbruck for many years, has finally gone out of the house since the passing of the love of her life in 2019. 
I might not have had the pleasure of meeting her husband but, usually among close friends, one gets a better-than-rough inkling of how some relationships are going, judging from how fondly they talk about love ones, plus those little intangibles that are hard enough to explain, but tells you somehow that all is smooth sailing. 
Linked only by messenger and other online apps, which sadly at most, average two times in a year, we've still managed to get in touch. A few times in 2019, I poked her online to ask "how are you?" and just engaged her in small talk, as relatives have said she had kept to herself in her room much of the time and for that, I hoped I might cheer her a bit.  Then sometimes, out of the blue, her messages would just pop up in the middle of the night, to let off some pent-up emotions, react to some things I posted on social media or engage me in conversation about travel.
Nope, the quarantine has had little effect on her, as she's been a hermit already when the pandemic happened. Once, her sarcasm shone through when she declared, "I'm ahead of the rest…" when it came to social distancing. Admittedly, I've had wild imaginings of scattered things around the house and unwashed dishes in the sink or wine bottles lying about, but when she showed me once a shot of her small house, everything was neat and in order. So, I guess this was one serious hermitanya out there in St. Johann in Tyrol.
Then the news. Leaving her refuge of so many years and walking out the gate, finally out into a stark pandemic world must really be a daunting task for someone whom I consider frail (she's skin and bones). However, shame on me for even thinking that. She doesn't need pity, and I'm sure that I'd surely get a slap had I been there in the flesh. To prove my point, when I suggested that she take baby steps first. She retorted, "Sinong baby?", so I just peeped a sheepish "ingat" instead.
So, how about us, where do we find ourselves now in the midst of this ungainly, still-uncertain pandemic landscape? While many of us have gone at it with tricks of our own, maintaining a sense of regularity in order to keep sane, there are those, stubborn and defiant, who are slowly melting in the heat.
Already, even with new variant threats arising, hard-headed people still abound and I've warned my friend of encountering such in her travels. For one who has faced insufferable loss, feeling all alone, emerging out from her cave and out of her own personal darkness, she had merely shrugged as if to snarl, "Don't me." No emoticons needed.