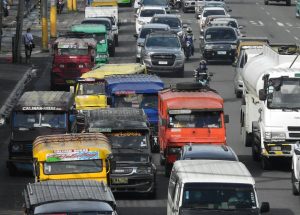 THE CITY government has urged drivers and operators of passenger jeepneys to apply to become beneficiaries of the Social Development Program (SDP) if they are to get affected with the implementation of the High Priority Bus System (HPBS).
This as the city government is looking at about 24,000 will benefit from the program when it is implemented.
Lawyer Marlisa Gallo said the SDP will cushion the impact of the HPBS, a project that will address the growing transportation demand and reduce traffic congestions, on passenger jeepney drivers and operators.
Gallo said the public consultations as some of those expecting to get impacted by the program were apprehensive of its implementation, while others were welcoming it because of its impact on commuters.
"The role of the SDP kay ipasabot sa community nga pipila ka bulan karon, pipila ka tuig karon, mao nani ang kausaban sa atoang kadalanan. Mao ni gika-busyhan – ang pagpasabot sa mga tao," she said.
The SDP will also provide its beneficiaries with social compensation packages including educational assistance, skills training, and cash-for-work assistance.
Richard Villanueva, Department of Transportation community development officer, said the target beneficiaries will also include those allied workers, with about 17,000 of them being drivers and operators.
"Right now, we are in the process of accepting applications. Before we start accepting, kinahanglan mapahibalo nato sa tanang drivers ug drivers/operators nga kinahanglan magpa-rehistro sila. Aduna tay application form, that's the first nga kailangan i-accomplish," Villanueva said.
Those who want to apply should bring their identification cards and visit their office located at Door 7, Magsaysay Park Complex, R. Magsaysay Avenue, he said.
He said the city government has received 7,000 applications.