Insular Life  (InLife), the country's largest Filipino life insurer, has appointed Efren C. Caringal, Jr. as Chief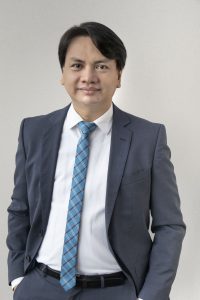 Operating Officer (COO) with the rank of Sr. Executive Vice President.
As an insurance professional, Efren has handled executive roles in the Middle East, Germany, Ireland and Singapore before coming back to Manila when he was appointed Chief Finance Officer & Treasurer and Chief Investment Officer at a multinational life insurer.
He was a former Regional Risk head of a multinational life insurer in Singapore. Before that, he was Chief Risk Officer in Dublin and Munich, and head of both life products and risk management at a life insurer in Manama in the Gulf region.
"Efren has built a strong life insurance experience gained from both domestic and international life insurance companies. He will work closely with the Board of Trustees and top management in formulating and implementing business strategies," said Insular Life President & CEO Raoul E. Littaua.
As COO and one of the Group heads, Efren will have oversight on strategy and financial management, insurance operations, actuarial, investment management, real property, information technology including digital transformation, and information security and data privacy.
Efren is a BS Mathematics graduate of the University of the Philippines. He also completed an Actuarial Science Postgraduate Diploma with merit from the University of Leicester in the United Kingdom. He is a fellow of Life Management Institute (LOMA) and Life and Health Claims (ICA), as well as an Associate member of the Actuarial Society of the Philippines (ASP).