FORMER international athletes recognized the sacrifices and hard work that weightlifter Hidilyn F. Diaz went through for giving the country its first-ever Olympic gold in Tokyo. 
Diaz used every muscle in her body to lift 127 kilograms in the clean and jerk program to grab the gold in the 55-kilogram category, but also immortalize her name in Olympic lore after her record-setting performance.
The feat also earns Diaz, who hails from Zamboanga City, quite a windfall of P33 million in cash and a house and lot from both the government and her sponsors. Megaworld also committed to gift her a P14-million condominium following her win.
Both David Dwight Penano,  and Dominic Carpio, now both working as executives of the University of Mindanao, believed that Diaz is a generational talent willing to sacrifice everything to be able to excel in the international sporting arena.
Aside from being an athlete, Penano was once an executive in international soccer competitions. He told TIMES that he "experienced goosebumps" when the Philippine national anthem was played in the Olympics for the first time.
"It was historical for all Filipinos. When I saw the (television clip) of her winning moment, I thought it summed up all the years of highs and lows that she has experienced – in her training, past competitions, hardships, and struggles—and definitely God has granted her prayers," he said.
He said athletes like her pass through challenges not for the "faint-hearted" as they struggle to wake up to train for hours but are unsure what awaited them in the competition. 
He added what Diaz has done is a continuous process, "not a segmented process."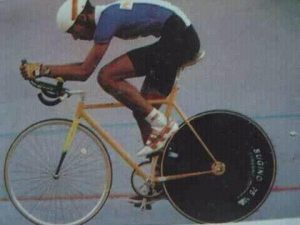 Carpio, operations manager of the TIMES, said that he can relate to Diaz's struggle as an athlete wanting to excel in her chosen discipline.
Although there was no point of comparison, Carpio said it is true that athletes have a fierce drive to win, otherwise they will lose sight of the prize.
A bemedaled cyclist during his time, including his victories in the Southeast Asian Games, Carpio remembered that when he was preparing for the competitions and being part of the national training pool, just being away from his family for more than a year was a huge challenge.
"This anxiety (of feeling homesick) causes distraction. (But I was) focused. The training itself was disrupted many times due to the typhoons (at that time)," he narrated.
It did not help that during that time in 1991, Mount Pinatubo erupted. The athletes had to live with the evacuees as the Amoranto Velodrome was even converted into an evacuation center, Carpio added.
Another challenge was that members of his team, including himself, had to spend their own money on the equipment.
"I can only imagine the challenges that Hidilyn had to face to climb that pinnacle of success in the Olympics," he said.
One good thing that went with Diaz, said Commissioner Charles Raymond Maxey of the Philippine Sports Commission, is that the government has been by her side when she started joining international competitions starting in her first Olympic stint in 2008.
Maxey, a sportswriter before joining the government agency, said her victory "will bolster our program for this will generate inspiration and motivate our athletes to aim high."
"Its (the victory of Diaz) impact to Philippine sports is great. Our program, through the NSA (National Sports Association) is there already, so we will just continue. But this gold is really something that will inspire not only the athletes, but every Filipino," he added.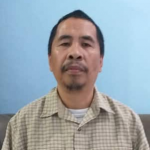 Managing Editor at Mindanao Times