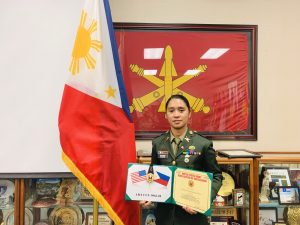 FIRST Lieutenant Krescilla D Polistico, an Army officer from Mindanao, hurdled the Air Defense Artillery (ADA) Basic Officer Leader Branch Class 003-2021 last July 23, 2021, at the United States Army ADA in Fort Sill, Oklahoma, USA.
Seventy-One young and dashing military leaders from different countries with 58 males and 13 females successfully graduated. Lt. Polistico is among the 10% or seven students who finished the course as distinguished honor graduates.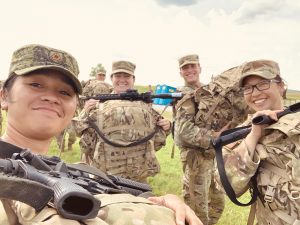 Poly or Kring, as fondly called by her friends and colleagues, said that she enjoyed so much the day-to-day chance of engaging with different personalities. This also includes her interest in the various military defense systems of different countries and the unique military activities and traditions of the host country. However, she also experienced challenges in her schooling journey.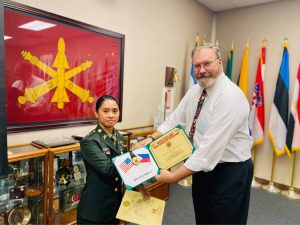 "Cultural differences, language barrier, a relatively significant gap in the defense systems between the host country and the Philippines are among the challenges I've experienced," she said.
 "I hope to inspire our soldiers to continue on becoming professionals, skilled and expert in every aspect of soldiery. Also, I will continue to perform my roles in the artillery unit". Polistico also hopes in the future to become part of the Air Defense Artillery of the Philippine Army.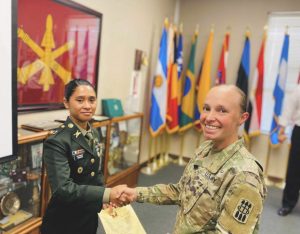 Meanwhile, Captain Alvin P Abella, spokesperson of 2nd Field Artillery Battalion (2FAB), said, "Prior to the schooling abroad of Kring, she was performing duties with the 2FAB, Army Artillery Regiment (AAR), Philippine Army (PA) as Executive Officer and Platoon Leader of Alpha Battery directly supporting the Infantry Battalions under 1001st Infantry Brigade based in Davao de Oro and 701st Infantry Brigade based in Davao Oriental." 
He added that she was only an alternate candidate to the course."Fate dictated her chance when she passed the qualifying exams with aplomb and flying colors and was able to submit all her requirements with the limited time given and amid COVID-19 threat," he said.
Kring's message to the youth, "Seize every moment. Opportunities are boundless during youthful years, so, be ready to take on".
The Army Artillery Regiment, Philippine Army is set to recognize Polistico upon her return to the Philippines. She is expected to report back to her unit, 2FAB, anytime soon to continue to perform her duties.(rosa ma cristina manuel <rmcrm0216@gmail.com>)