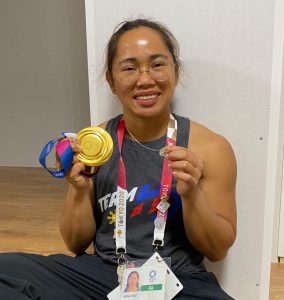 THE Philippine Sports Commission will be awarding a gold Medal of Valor to Hidilyn Diaz for winning an Olympic gold.
According to Republic Act 10699 or the expanded incentives act, the winner of an Olympic and Paralympic gold will receive the said medal on top of the monetary incentive of P10 and P5 million respectively.The PSC has already prepared the said medal accordingly and is looking into awarding it alongside the monetary incentives, usually given out by the President himself, in a courtesy call in Malacanang.
This is a long-time provision of the law which the country never had the chance to follow, but is now set to be implemented for the first time with Diaz's historic and record-breaking victory. The design is still under wraps, but will be give honor to both sports and the nation's symbols.