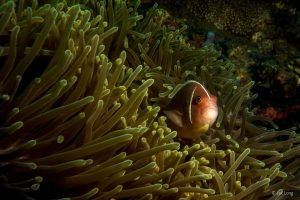 THE World Wide Fund for Nature (WWF) Philippines adds its voice to the growing number of organizations and individuals who express concern and opposition to the proposed 174 hectare off-shore island construction and reclamation project in Dumaguete City.
Filipinos already know the hard lesson of the past and we are paying the high price. Development at any cost is NOT development for neither people nor planet. Causing nature to fail to be of service to life is not development but collapse.
We at the World Wide Fund for Nature (WWF) Philippines urge the government of Dumaguete to rethink their plan to reclaim their coastline for the construction of a smart city, and to open up to public review the real-world cost-benefit study done that led to their decision. We hold that the social and environmental costs gravely undercut any perceived gains it may bring to Dumaguete.
While the project is being pushed for its supposed boost to the local economy that may bring jobs to Dumaguete City, entire reefs and ecosystems – the very core of natural life services that has sustained Dumaguete and the larger island it belongs to, will be destroyed. With it, we will lose an unimaginable share of the area's biodiversity which defines our country's natural unique heritage and with it, erase the historical sustaining relationships that Dumaguete, with its fisherfolk and surrounding communities, have with the sea.
The waters of Dumaguete are teeming with marine life and engenders a strong sense of place to its people. These natural resources provide services and benefits to many, including livelihood to fishers and enlivening the surrounding seas as part of a fragile, unique and essential ecosystem. We believe that the government of Dumaguete aims to have a genuinely better Dumaguete that never separates people from the very nature that sustains them and would be willing to engage with the many voices that matter in shaping the waters and land of Dumaguete so that nature's ability to serve life, is never compromised, not now, not tomorrow.
Dumaguete is home to a strong scientific community as part of its vital citizenry who understands the importance of protecting the city's natural resources. Stronger environmental management and protection are intricately linked to the prosperity of the people of Dumaguete. We believe in the local government of Dumaguete's ability and capacity to choose instead an enlightened way forward. We hope that it will collaborate with its amazing citizenry, which includes its famous and robust scientific community, in pursuit of economic and social development projects that work with nature and not against it, so that benefits may be assured for the people of Dumaguete today and for generations to come.
The clearest and hard lesson of our century is that life is not an equation between economics and nature. Nature is always on any side of any equation of life as there is nothing more fundamental than nature. We strongly hope that the government of Dumaguete finds the courage to work with the voices who want Dumaguete to succeed and be a brilliant example in the country on what it genuinely means to work with nature and be in the service of life – all life.