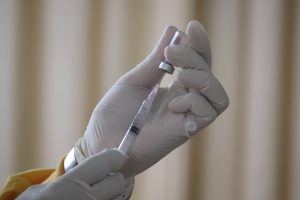 THE LOCAL government will be rolling out a mobile anti-COVID vaccination drive for jeepneys and tricycle drivers who have not been vaccinated at the Agro-Industrial compound earlier this month. 
The schedule of the mobile jabs will be set once vaccines become available.
City Transport and Traffic Management Office head Dionisio Abude Jr. on Tuesday's edition of Madayaw Davao said that the rollout of the mobile vaccination for the drivers will be done in Calinan, Toril, and Bunawan areas. 
"(For Calinan) If dunay available na vaccines we can start already. The team is ready, ang face mask and pati sa lunch nila are in place (We can immediately start the vaccination for Calinan vaccines are available. The team is ready, face masks and provision for lunch are in place)," Abude said. 
He added that a team dedicated to taking charge of the mobile vaccination has been created and is closely coordinating with the vaccination cluster for the scheduling.
For Calinan, the vaccination site is the Calinan Gym, while the jab site in Toril is being finalized. Master listing for the Bunawan area is also a work in progress. 
Abude said that his office is also coordinating with tricycle operators and driver's associations to identify members who have yet to be vaccinated. Abude is hopeful that drivers in these areas will be encouraged to be vaccinated.
As of the latest data, close to 7,000 drivers have received the anti-COVID vaccines at the Agro vaccination site. The vaccination for the transportation sector started on July 2.