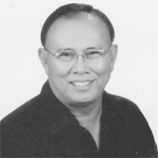 THE other day Vice President Leni Robredo took some snipes at certain politicians now moving around the country either forging new alliances or consolidating ones that are rendered moribund by the passage of time where there was a lull in political activities.
    But even as she made her remarks she was in Mayor Isko Moreno's Manila supposedly visiting a mega vaccination site together with the mayor. And when interviewed she admitted that her group has been conducting "exploratory" talks with the Manila mayor and some other up and coming political biggies for possible inclusion in her newly formed coalition.
     So she wants to emphasize to let the people "see the trees but not the forest" as the saying goes. Simply put, the VP is saying that those potential candidates who are visiting places outside of their jurisdiction must be exposed as to their motive but her moving around enticing political leaders in the Metropolitan areas must be ignored or be taken as part of the performance of her duties as VP in this time of the pandemic.
     This VP Leni may be thinking she is wiser than the other possible aspirants. Hmmmm… interesting.
                                                                              *********************
     Now the opposition is digging alleged dirt in the Sara Duterte closet. And this has something to do with alleged lawyering of the Sara law firm for the case of Mighty Corporation, a cigarette manufacturing company that was run after by the then newly assumed administration of President Rodrigo Duterte for allegedly deceiving the government in the payment of rightful taxes due.
     The opposition is hammering on the aspect of conflict of interest because allegedly the one pushing for the payment of the back taxes was her father the President and the law firm handling the case for Mighty Corporation was that of Sara's.
     When this issue first came out the Duterte administration as well as Sara's law firm came up with detailed explanation even as they said the outcome was beneficial many times over for the government. Naturally it died down with the inquisitive public convinced of the explanation. Now that the May 2022 national election is coming and the Davao Mayor is pushed by some sectors to run with all surveys showing her good chances, the opposition and all other critics of the administration and the Duterte's are again reviving the issue.
     It is apparent that the best way to disparage Sara's perceived advantage to that of all other politicians groomed to run, is for them to start early hitting on the front runner. In other words, some political observers could not be faulted if they harbor the idea that the anti-Duterte or anti-Sara groups are possibly running scared.
     Our suspicion though is that for now the administration including Mayor Sara for that matter may just be biding their time before making their decisive move. After all, they still do not have any idea who to single out in their retaliation. But knowing the Duterte administration to be peopled with savvy on every mode of political tactics, we would not be surprised if its piled ammunition will put the opposition suddenly on a very disadvantaged defensive position.
     Besides, we have to understand that in our country, while we are perceived to have a highly educated population, it is a fact that the majority of us prefer to have leaders whom they can identify themselves with – in character, in language, in popular deeds, and the like. Pro-poor or for the masses, is the catchwords. And they are the majority of the population. 
     They do not care much about how the government will conduct its foreign relations for as long as they are far from getting entangled in a shooting war. They do not care so much about inflation rate or growth in Gross Domestic Product (GDP). Those are alien to them; all they care about is that they are assured of food on their table every day and a little more extra money for some minor luxuries in life. What they care much about is the well-being of their families and the future of their children.
     Yes, this majority have dreams for their lives, and dream they do, coupled with hard work hoping that someday they get to meet their lucky break. 
     We may or may not be among them, although we have to admit that this reality definitely can make and unmake leaders in this country.
     So we assume that the forthcoming elections would be a battle of who can project to the people that he or she is one of them or they can identify with. It would not be a battle of who is more corrupt or with criminal intentions or belonging to a clan of murderers and plunderers.
     Now, as to whoever will be the administration candidate for President and Vice President down to Senators, they should not be haunted by what we said yesterday as the Duterte administration failures or his personal lapses.
     After all, the President still has about a year to redeem himself and his administration. We are sure the redemption strategy is now in the making and its full disclosure will come in the remaining months especially when the administration candidates are already official.