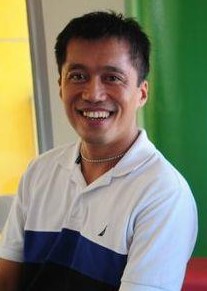 ASIDE from this jukebox hit, I associate two other songs with Bebing – Atty. Gilda Mahinay Sapie.
The first is another OPM hit of Marissa, "Ako'y Patawarin." It was Bebing's winning piece during the amateur singing contest in the 1984 Sacred Heart Parish fiesta celebration in Calinan.
The second is Bonie Tyler's "If You Were A Woman (And I Was A Man), Bebing's song and dance in the talent portion of Mutya ng Calinan and Mutya ng Baguio in 1985.
She was two years my senior. We both graduated from Gumalang Elementary School and City High School of Calinan. When a few students conspired to prevent her from getting more points in extra-curricular activities, she fought fair and square. It used to be 70% academics and 30% extra-curricular activities for honors ranking in public schools.
In a convocation program, Bebing emotionally sang acapella Imelda Papin's "Katarungan."
She won via landslide as the standard bearer of our Samahan ng mga Aktibong Mag-aaral (SAM) with the campaign – "service and performance will be the best gifts and rewards to all of you." In 1986, she graduated Valedictorian plus Leadership and other special awards.
Her mother Manang Bestra worked as a street sweeper when Bebing studied Medical Technology in Immaculate Concepcion College, now UIC. Due to financial constraints, she went back to our hometown, pursued and finished AB English in Holy Cross College of Calinan.
We were still neighbors for another two years or so after they transferred from our house where they lived for more than a decade. We lost contact when they left Calinan. The next time we met again was during the orientation of new lawyers of her batch in 2018.
Just like the rest of us, Bebing may have committed some human lapses. Nevertheless, the viral video of the double murder of Bebing and her husband Timmy Sapie sent shivers to our spine and strongly reminded us that we all deserve to live, especially in Davao City because "life is here."
The Integrated Bar of the Philippines (IBP), the Union of Peoples' Lawyers in Mindanao (UPLM) and other human rights defenders join the call of Bebing's family and friends for justice.
We echo Bebing's cry for "Katarungan," not only for her but also for all other victims of the "kill kill kill" mantra: those extra-judicially killed (EJK), the red-tagged activists and suspected drug offenders who were conveniently called "nanlaban" cases to justify murder, ironically some of which with the aid of highly questionable warrants. All these blatant disregard of the rule of law and human rights developed the culture of death and impunity. This is not normal and should never be a new normal for justice.
"Kailan kaya malalasap, katarungang hinahangad?"