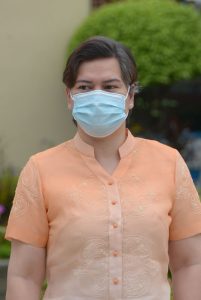 THE CITY government is coordinating with the Southern Philippines Medical Center (SPMC) to expedite the cremation of patients whose deaths were linked to COVID-19.
Mayor Sara Duterte bared during an interview with the city-operated radio that they are working together with officials of SMPC to address the issue on unprocessed bodies to prevent them from piling up again.
"We see nga usahay dugay ma-process ang mga cadavers both COVID-19 and non-COVID19 tungod sa lain-laing issues and concerns so duna tay new arrangement with them para mapaspas ang process sa cremation sa mga cadavers (We noticed that the cremation of the cadavers takes a long time due to various reasons. That's why we came up with a new arrangement to fast-track the process)," Duterte said.
From April of last year, there are now a total of 944 cadavers cremated in the city and for this week, 12 cadavers are awaiting cremation. 
The cremation of the remains depends on the recommendation of the doctors, such as if the patient died of COVID-19 or if suspected of having died of the disease.
As part of the city's COVID-19 response, the Davao City Crematorium at the Wireless Cemetery was established and began operating in February this year. It was designed to cater to COVID-19 related deaths and address the rising number of referrals for the cremation of patients who died of the disease.
In the new arrangement of the city and SPMC, the city government will assist the SPMC should the latter struggle to accommodate the number of cadavers in the hospital. The mayor noted that the number of bodies that accumulated last time reached 50, thus, the city government offered its assistance.
Duterte said that some cadavers piled up in the morgue for COVID-19 and non-COVID-19-related deaths because of various reasons. One of which is that the bodies were unclaimed.
"We will make arrangements with the city crematorium to ensure nga dili magtapok ang cadaver sa SPMC morgue," she said.
The mayor said that the city government is also coordinating with private crematoriums should the city's crematorium fail to accommodate the bulk of referrals.