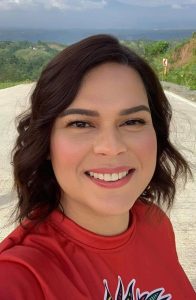 MAYOR Sara Duterte on Monday said that they are bracing for a surge of COVID-19 variants and urged Davaoeños to still practice the same minimum public health protocols.
"Walay laing preparation for COVID-19 variants. It's the same virus, it is still COVID-19, so we still need to do the same minimum public health standards (mask, distancing, frequent handwashing and vaccine). Mao gihapon na atoang panlaban sa Delta variant," the mayor said over a live interview at the Davao City Disaster Radio.
"Ang ang atong contribution ana para matabangan ang hospitals is to ensure na we practice the minimum public health standards when we go out of our houses. Wala na tay expectation sa pagsuot ug mask pag naa ta sa sulod sa balay, it would be nice, it would be ideal kung ingon ana gihapon atong ginabuhat sulod sa atong panimalay because we see cases na ang transmission naa sa sulod sa balay but ang pinakaimportante pud ana is paggawas pud nato dira sa balay in all public places, we practice minimum health standards. Ang mask ug bakuna dako na kaayo na siya nga tabang dira sa atoang mga hospitals," she said.
According to the Department of Health, the Delta variant is highly-infectious, more individuals can easily be infected.
"Kita na naa sa gawas sa hospital paunsa man ta maka-lessen sa mga tao na magsakit? Number one is mag-mask and then magpabakuna," she added.
On measures on the borders to prevent the spread of the Delta variant, the mayor said there is no special instructions because a person passing by (checkpoints) can't be detected easily if he it she is a COVID-19 carrier .
"Atoa is still to implement, since wala paman to na withdraw sa atoang joint RTF-RIATF Resolution No. 1, kaning checking sa pagsulod sa borders sa laing region, so mao gihapon na atong ginaimplement diri sa border sa Marilog and with regards pud diri sa baba, with other places diri sa region, we just do our symptoms screening and interview sa mga tao kung asa sila gikan. If they are travelers from Luzon or Visayas, we refer them for swabbing," she further said. 
The mayor also added that there will be no travel ban from those individuals coming from Cagayan de Oro city 
"As I said, dili man makita ang tao na asymptomatic, dili visible to the naked eye ang COVID-19 virus and dili ka mahibalo kung unsang klase na variant na siya kung positive man siya, so what we do is still the same, symptom screening within the region border and then katong border didto sa laing regions, we use the RTF-RIATF na Joint Resolution sa pagcheck sa ilang papers sa pagsulod nila diri sa Davao Region and isa rana ka checkpoint nato," she added.   
She said it is possible that the Delta variant is already here in the city because they could not subject everyone to the swab test for genome sequencing for RITM. "Ang problema lang sa Delta variant is highly-infectious siya, it would mean daghan ug mangadto sa atong hospital ug daghan manginahanglan ug medical care (the problem with the Delta variant is that it is highly infectious. Our hospitals might be overwhelmed by the sheer number of patients needing medical care," the mayor further said.