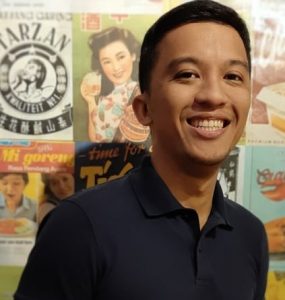 HAVING a Southeast Asian agent is foremost in their thoughts.
That's what Valorant developers said when asked: Will there ever be a Southeast Asian or Filipino/Malay agent?
In an Ask The Devs video released on Friday, Valorant character producer John Goscicki said that they are really trying to have agents that represent many different places on the planet.
The current roster of Valorant features agents from countries like China, Ghana, the USA, Japan, Morocco, Australia, and Brazil.
"Honestly I'd like to say that at some point there will be [one]," Goscicki said. He went on to mention that Southeast Asia has a range of "wonderful, awesome, amazing" cultures, people, places, food, and music.
It's absolutely awesome and we'd love to actually make an agent from Southeast Asia at some point," he said. "As to when, I can't say on that one but it's definitely on top of mind for us."
"Making characters on Valorant is a really big collaborative project," Goscicki said. "We have a character team that pulls references from movies, games, pop culture, media, and a whole range of stuff to make the characters as diverse and exciting."
The technical process involved in making an agent, he said, starts with the gameplay.
"We think about who is the player that wants a specific type of experience/fantasy in the game that is also enhanced and supported by the tactical [nature] of the game," he said. "We take these things that we think could represent the experience that a player is going for and combine that with gameplay so that makes a compelling character."
Earlier this year, Valorant celebrated its first year anniversary with an online event called the Birthday Rush. The event is exclusive to players from Southeast Asia and features a host of elements and content from the region.
This included a player spotlight on Filipino visual artist Bricx Martillo Dumas aka ShrimpPaste who debuted a Valorant anniversary artwork.
The meat of Birthday Rush was the artisanal pandan "Spike Cake" that highlighted "local flavors" like pandan and coconut. The pandan gula melaka cake "exploded" in Valorant fashion during the Livestream after giving away in-game items via QR to players tuned in. Valorant currently has a player base average of 14 million.
Jesse Pizarro Boga is a writer who has keen interest in media literacy, sustainability, and sci-fi. He enjoys bacon and burpees.