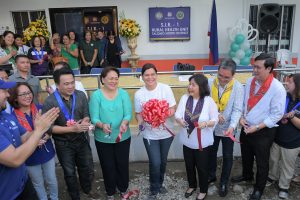 SM FOUNDATION (SMFI), the corporate social responsibility (CSR) arm of the SM Group, remains committed to uplifting the lives of Filipinos nationwide—especially those living in grassroots communities—through its social good programs on education, health and wellness, livelihood, and disaster response.
Being the CSR arm of one of the country's largest conglomerate, SMFI ensures that its programs stretch from North to the South of the country—transforming lives one program at a time. One of the areas in the South where SMFI is present is the Davao Region which houses the third largest city in the Philippines, Davao City. Dubbed as the crown jewel of Mindanao, it is the region's hub for commerce, industry, tourism and trade. It also hosts two SM malls—SM City Davao and SM Lanang Premier—both actively support all programs and projects of SM Foundation in the region.
Ensuring Health and Wellness
In the arena of health and wellness, SM Foundation provides Davaoeños with basic medical services, including consultation, laboratory tests, dental check-up, and free medicines, among others, through its medical caravans. More so, it renovated a number of health centers and medical facilities in the region.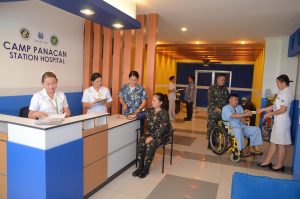 A few of the all-time high runs of its medical mission in Davao was in June 2018 at SM City Davao where it recorded almost 900 beneficiaries and at SM Lanang Premier where more than 700 patients received basic medical interventions. This record was further surpassed last December 2019, when the number of beneficiaries at SM Lanang Premier reached more than 1,100.
From 2013, 21 medical and dental missions have been conducted serving more than 17,500 beneficiaries.
Furthermore, included in the list of improved health facilities in Davao by SMFI were the Southern Philippines Medical Center, Tagum Main Health Center, Talomo North District Health Center, and Camp Panacan Station Hospital of the Philippines.
Livelihood opportunities through agriculture
Aside from SMFI's health and wellness programs, Davao City is also a beneficiary of SM Foundation's Kabalikat sa Kabuhayan (KSK) on Sustainable Agriculture program. The introduction of the KSK in the city helped Davaoeños with their vegetable requirements at home by cultivating high-value vegetables and crops in limited spaces using recyclable containers.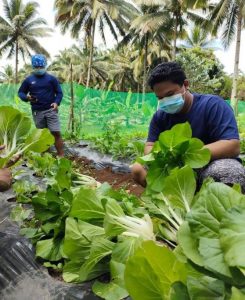 Last year, SMFI, in partnership with the Technical Education and Skills Development Authority (TESDA), Department of Social Welfare and Development (DSWD), and Department of Agriculture (DA), trained Davaoenos in Organic Agriculture NCII that enabled them to produce chemical-free and bountiful harvests which they may sell and consume. The multisectoral partnership covered six KSK sites and was able to produce 225 certified TESDA OAP NC II graduates.
Big Brother Casuga Farm, Wangan National High School, DSWD, DA, SM Supermalls, SM Markets and the LGU of Davao City also joined the social good collab, which provided post-training mentorship among KSK farmers. This strengthened the local agri-enterprises of KSK farmers in the region – enabling the beneficiaries to expand their social enterprise by selling in public markets, online selling platforms, trading posts, biyaheros, government agency offices, SM Markets, and in their communities.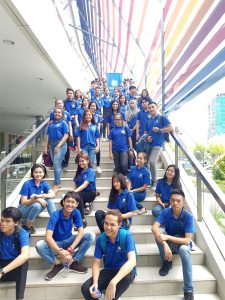 Preparing Davaoeños for the Future through Education
SM Foundation's social good initiatives in education include school building and scholarship programs.
The first SM school building in Davao City was a one-storey, two-classroom building for Tugbok National High School in 2009 by SM Prime Holdings, Inc. through SM Foundation.
For its scholarship program, SM Foundation partnered with esteemed universities in the region which ensure a quality tertiary education for the scholars.
Among the partner universities are the Ateneo de Davao University, University of Immaculate Conception, University of Mindanao – Main, Tagum, University of Southeastern Philippines, and University of the Philippines Mindanao – Davao City. There are 45 SM scholars currently enrolled in these schools.
As for SMFI's scholar alumni, they were able to produce 75 SM alumni from Davao – enabling these Davaoeños and their families to break free from intergenerational poverty.
Corporate Social Responsibility (CSR) is becoming increasingly relevant, specially for cities like Davao since it serves as a developmental tool that augments the social services of the government specially in grassroot communities. It is hinged on improving the overall well-being of targeted stakeholders and members of host communities through the provision of sustainable projects – like what SM, through SMFI is providing for Davao City.
SM Foundation is the social good arm of the SM Group of companies whose focus is to improve the quality of Filipino life by providing access to quality education, healthcare, sustainable agriculture, social inclusion, and relief during disasters.