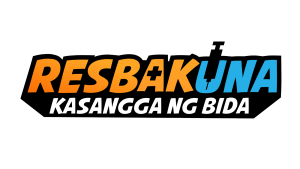 THE CITY Health Office (CHO) aims to vaccinate at least 1,000 jail personnel and persons deprived of liberty (PDL) as the government starts its vaccination program at the Davao City Jail in Barangay Ma-a, Talomo District. 
Dr. Michelle Schlosser, the spokesperson of the COVID-19 Task Force, said on July 16 that the vaccination at the facility started on July 15 in line with the government's effort to achieve herd immunity.
Based on the data from the Davao City Vaccination Cluster, a total of 555 priority individuals were inoculated. The recipients of the vaccine are those who belong to A2 (senior citizens) and A3 (persons with comorbidities).
In a separate interview, Capt. Ellen Rose Garcia, BJMP Davao's Community Relations Service and Inmates Welfare and Development chief, said that of the 555 vaccinated individuals, 489 were from the DCJ-annex and 66 are BJMP personnel.
At present, the Davao City Jail houses a total of 2,995 PDLs in its three jail units: Davao City Jail- Male Dormitory, Davao City Jail- Female Dormitory, and Davao City Jail- Annex.
She likewise underscored that even though the inmates are inside the jail facility, they also have the right to be protected from the threat of the virus. 
"Despite the fact that our clienteles are detained inside our facilities, we will still be doing our job into contributing to the goal of the government to achieve herd immunity. Furthermore, it is one of our priorities to secure our PDL's health and well-being during this pandemic," Garcia said.
There has been a lingering worry of another outbreak inside the jail facilities because of the congested cells. However, Garcia underscored that precautionary measures are being implemented to prevent another outbreak.
All BJMP jails nationwide are on lockdown due to the ongoing pandemic to safeguard the health and safety of the inmates. Jail officers are also prohibited from unnecessary contact with all PDLs to avoid the risk of infection. 
"We are still on jail lockdown to control the people coming in and out of our jail facilities. Our personnel on duty, despite being vaccinated, still follow the health protocols. Our health service is also working relentlessly to monitor our PDL and personnel's health," Garcia said.
The BJMP official emphasized that BJMP Davao has the highest rate of vaccination of personnel across the country.