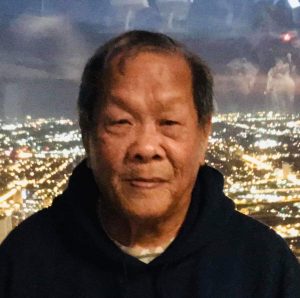 I WILL have my second dose of Pfizer anti-Covid-19 vaccination any day next week at Damosa Microtel where I also got my first shot on June 29.
Just in case the government will impose booster shots to those who already completed the inoculation, I will not think twice and get vaccinated for the third time. I am determined to help totally eliminate this unprecedented deadly virus in history.
Kayong mga hindi pa nagpapabakuna, what are you waiting for? Kung gusto niyong magka Covid at posibleng ikamatay, huwag niyo ng idamay ang inyong pamilya at ibang tao na mahawahan ninyo dahil sa katigasan ng inyong ulo!
                                           -o0o-
"Destiny, sometimes referred to as fate, is a predetermined course of events. It may be conceived as a predetermined future, whether in general or of an individual" (Wikipedia).
Former Mayor Rodrigo R. Duterte is one who believes in destiny when he said to his constituents who were then clamoring for him to run for president that "I only believe in destiny." 
His destiny was good to him. He is now our President.
I was 20 years old when I came to this city to escape poverty from my birthplace, Pasay City.  
Now that  I am retired and 80 years old, I may not achieve my dreams of becoming rich but I can assure my readers that I am much better now than before and my children are even much better off and didn't suffer the hardship in life I went through. 
Like the President, I too, believed in one's destiny. And I will continue to believe in it knowing fully well that destiny also played a key role to me and my five children, four of them who are now professionals. How did it happen?
When they reached college, I recommended to each of my children what course they should enroll in. All of them ignored my advice and instead chose their own profession. 
My eldest son Jojo took up an engineering course and two other courses in college which I can't remember anymore. But not AB Political Science that I told him to take up.
Jojo was already in the government when he finally thought of a home study course on AB Pol Sci as a prerequisite for promotion. He finally finished the course I wished for him.
Next to Jojo is Kokoy who finished accountancy at UM.
I sent my namesake son Jeck to Manila to take up Fine Arts but after only a year staying in my brother's family residence while waiting to be enrolled, he returned to Davao City because he missed us and enrolled in Nursing   at San Pedro College and graduated, passed the board and now a head nurse in a hospital in Vancouver, Canada.
Lately, Jeck received a diploma of interior design and designed his own house in Canada. He may not have that degree in Fine Arts I also wished for him then but in the end paintings and designing are now a part of his past time or added profession. 
Only daughter Tala finished a 4-year tourism course at PWC after she failed to enroll in a nursing course that I recommended. 
She is now residing in the US and a Licensed Practical Nurse after she finished the course abroad.
At the end of the day, nasunod parin ang kursong gusto kong kunin nila noon. That's destiny.   
Now, I tried to convince my youngest son Jin Lorenz to take up AB Pol Sci and be a writer or a lawyer someday. But he prefers to be a pilot.
To settle our differences on what course he's going to take up, we come to an agreement. He will finish any College degree first then pursue his aviation dreams. 
Jin Lorenz is graduating from college in Ateneo next year with the degree in AB Interdisciplinary Studies minor in Media and Business. His dream of becoming a pilot is just a matter of time. At ang kurso naman na gusto ko para sa kanya natupad rin.
We can't really tell what lies ahead of us. Ah, destiny!
                                          -o0o-
President Duterte reiterated again that his daughter, Davao City Mayor Inday Sara will not run for president in the 2022 national elections. In his latest appearance on television over the week, the President said: "Hindi tatakbo ang anak ko sa pagka pangulo sa dahilan bababuyin lamang ng mga kalaban sa pulitika  ang kanyang pangalan."
Ewan ko, if ever the 16 million Filipinos that voted him to the presidency five years ago heard what he said, they may not believe him because they might think that the same 16 million voters or more will again vote for a Duterte in Malacanang.
Not even the best fortune teller in the world can read the mind of Mayor Inday Sara or stop her elevation to presidency. Again, that's her destiny!