PARA powerlifter Achelle Guion becomes the 6th Paralympian who gets the chance to represent the country at the upcoming Tokyo Paralympics.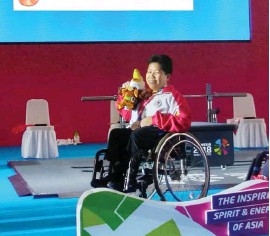 Guion, a veteran para-powerlifter, was part of the 2012 London Paralympics placing 6th in the competition. At the 2014 Asian Para Games in Incheon, she won a silver medal in the women's 45kg event by lifting 70 kilograms. She also got a silver medal in the 2018 Asian Para Games in Jakarta, Indonesia, where she competed in the 45kg division.
Francis Diaz, Chef de Mission of Team Para Philippines to the 2020+1 Tokyo Paralympics confirmed that this exceeds the previous 5 Paralympians sent to compete in the 2016 Rio Olympics, where Josephine Medina won a Bronze in Para Table Tennis.
Philippine Sports Commission National Training Director Marc Velasco expressed the agency's support to the 6 Paralympians and said that "we all hope to see them all proudly waving the flag in medal finishes."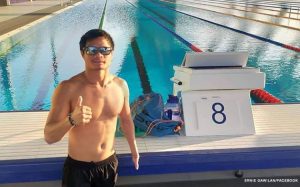 Guion will be joined by Paralympic returnees Ernie Gawilan (para-swimming) and Jerrold Mangliwan (para-athletics) together with Allain Ganapin (para-taekwondo), Jeanette Aceveda (para-athletics), and Gary Bejino (para-swimming) they will form the 6-man team of the Philippines for the Paralympics.