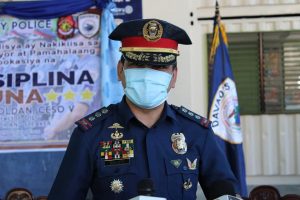 INVESTIGATORS were looking into the possibility that the couple was killed because the wife, a lawyer, was involved in land dispute cases.
"The initial investigation showed that one of the victims, lawyer Gilda Mahinay Sapie, was involved in several land disputes mostly lawyering for tenant squatters," City Police Director Kirby John Kraft told TIMES.
Kraft said the initial conclusion was based on the statement of the relatives of the victims, lawyer Sittie Gina Mahinay-Sapie and husband Muhaimen  Mohammad Sapie.
The lawyer, based on the police report, passed the bar in 2017 and was previously working at the Department of Agrarian Reforms where she was involved in land dispute cases.
Kraft added that the husband was also involved in a misrepresentation controversy when, during a traffic violation incident last month, he claimed he was a congressional representative of a partylist group.  
Kraft said an employee of the couple also claimed that they were also ambushed in Bukidnon last year, although the incident has yet to be validated.
The initial police report said the couple came out of their house after their radio program when someone shot the wife. As the husband was trying to save her, he also was shot and they eventually died. 
A vehicle immediately left the place after the incident.