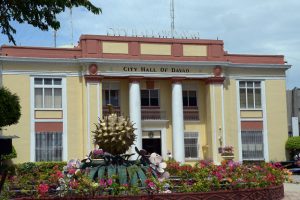 THE CITY government is launching a website that will serve as a portal for COVID-19 pieces of information, including the vaccination program.
Dr. Michelle Schlosser, COVID-19 Task Force spokesperson, on Wednesday, said the website will also contain policies on the pandemic based on the resolutions of the Inter-Agency Task Force for the Management of Emerging Infectious Diseases.
Schlosser the working group fo the city is finalizing the website so that it could run as soon as possible so that key pieces of information can be provided.
On Monday,  Mayor Sara Duterte also mentioned the website as part of the intensified information campaign directed at guiding the public in helping to curb the spread of the virus.
"It has been discussed with the Davao City COVID-19 Task Force, and we noticed solution usually sa information problem is to open a hotline. Ang usual problem pud ani people assigned there do not know how to handle kung unsa ang buhaton and they are using numbers which cannot carry multiple calls and they several hundreds of text messages," she said.