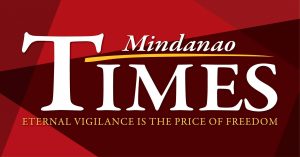 MAYOR Sara Z. Duterte yesterday said the city will start accepting international flights, although this is limited to flights carrying overseas Filipino workers (OFWs).
In her weekly program over the Davao City Disaster Radio, Duterte, however, assured the public that aside from key protocols like minimum health standards are followed, these arriving passengers will also be placed in a bubble as they undergo quarantine before they are allowed to go to their respective homes.
"Dunay mga flights na musulod diri sa atoa. Ang unang muabot are all OFWs katong wala nakauli," she said.
Upon arrival, these arriving passengers will be brought to the hotels identified for the bubble and that they will be restricted to stay in these accommodation facilities until they are found negative of the COVID-19 virus.
"So there will be hotels na designated na para lang ani nila na grupo and because they are in isolation, dili pud sila pwede mugawa," she added.
To prepare the city for the bubble, the mayor said the employees of the hotels will be vaccinated to protect them from getting infected with the virus.
Giving shots against COVID-19 to these employees will also help the industry in recovering from the impact of the pandemic, she added.
She added the hotel expenses will also be shouldered by the arriving passengers as well as the Overseas Workers Welfare Administration..